Apple Just Changed The Sexting Game
Come on, everyone knows what the "Invisible Ink" feature is really for ....
Apple announced a bunch of new features for iMessage today, one of which, 'Invisible Ink', the company seemed to think would be great for fun surprises like engagement announcements.
But the good people of Twitter know what this slide-to-reveal image feature will really be used for: 🍑
That's right. Move over sliding into her DMs, step aside Snapchat, Invisible Ink is here:
Big news, indeed.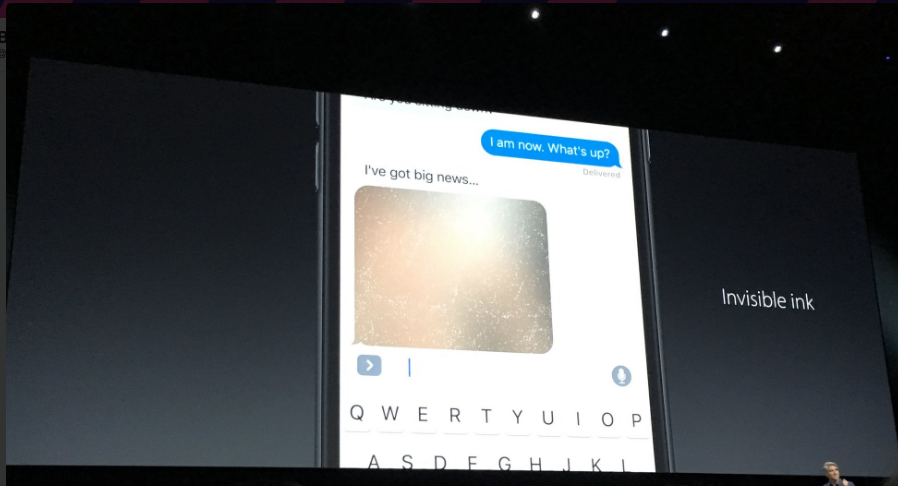 This is, of course, a good time to remind men: the only thing worse than an unsolicited dick pic is a surprise unsolicited dick pic. 🍌 🙅
But for consenting adults who enjoy exchanging 💦 pix, Invisible Ink could be just the trick to never accidentally sharing n00dz with your boss or an Apple Genius bar employee ever again.
Of course, some enterprising souls have already come up with other ways to take advantage of this newfound privacy...
Some of the other iMessage features announced today could be, uh, repurposed. There's a handwriting feature, for example, and emojis are three 🍆 times 🌽 bigger 🍑 !
However iPhone users end up using these new features, one thing is clear: