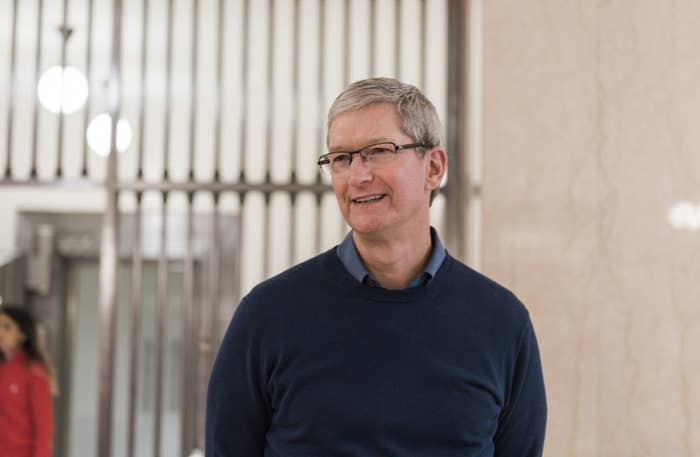 Apple has announced a milestone in its five-year-long effort to ensure that the minerals used in its products are sourced responsibly and "do not finance armed
conflict." These "conflict minerals" are so called because the proceeds from their mining have at times been used to fund armed groups associated with murder, rape, and other human rights violations in the Democratic Republic of Congo and neighboring countries where they are mined.
As of today, all of the smelters and refiners that supply the tech company with conflict minerals are enrolled in a third-party auditing program, a process Apple COO Jeff Williams calls "a journey." The announcement comes at a time when the Silicon Valley behemoth is increasingly angling to be seen as an international do-gooder.

Apple currently works with 242 suppliers in the Democratic Republic of Congo and adjoining nations, where violent conflict plays a role in how those substances are extracted and sold. Conflict minerals such as gold, tin, tungsten, and tantalum are used to make circuit boards, as well as the parts of iPhones that allow them to vibrate or hold a charge. When Apple published its conflict mineral report last year, 199 of 225 smelters and refiners were enrolled in the audit program.
"Unfortunately," Williams told BuzzFeed News, "we had to kick out 35 along the way that we were unable to convince to do things in the way we think are appropriate." In some instances, he said, Apple resorted to "publicizing smelters in order to shame the ones we couldn't convince otherwise to join the program."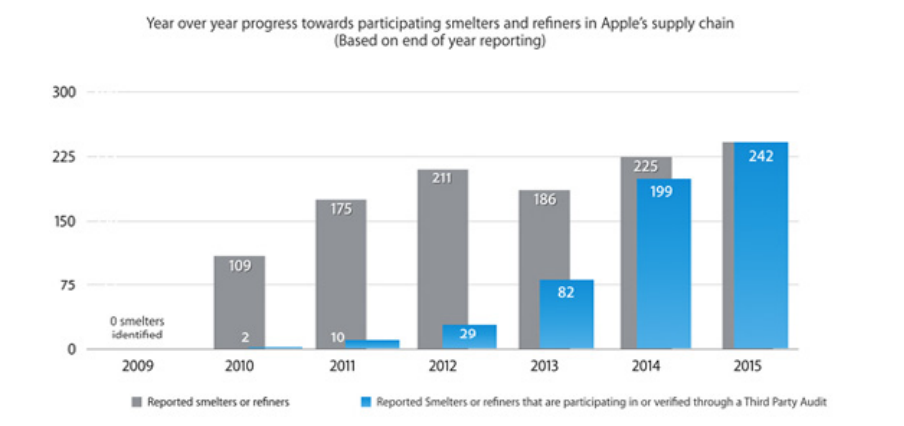 After President Obama signed the Dodd-Frank Act — which included anti–conflict mineral regulations — in 2010, companies like Apple have been under pressure to ensure that the products they sell don't come from suppliers that are contributing to or exacerbating violent conflict or human rights violations.

It can be difficult, however, to track the origin points of many of these substances, as they tend to change hands many times after extraction. The easiest path forward, Apple says, would be to work with a small number of approved smelters and refiners.
"You can do that, and you can declare yourself conflict free," Williams explained, "but that would have very little impact on the ground." Instead, Williams said, Apple made the decision to instead maximize its potential impact on baseline practices in the region by working with as many suppliers as possible.
Apple's primary conflict mineral auditor is the Conflict-Free Sourcing Initiative (CFSI), whose stated goal is to make sure that the smelters and refiners tech companies source from aren't using minerals that come from mines controlled by armed forces. To accomplish this, auditors including the CFSI use methods like the "bag and tag" system, in which minerals that are certified conflict free are given a barcode so that they can be tracked from mine to export.
But even these procedures are corruptible, which is why Apple isn't labeling itself "conflict free" just yet.
"By current definitions and standards, we could declare ourselves conflict free," Williams said. "We've chosen not to do that, because we think the third-party audit programs, while a good first step, [can be improved]. There are too many holes in the system, too many chances for robberies along the way. We aren't ready to declare ourselves done."
Human rights groups agree that third-party auditing, while helpful, is just a start when it comes to transparency in the supply chain. Seema Joshi is head of business and human rights for Amnesty International, which published a none-too-rosy analysis of companies, including Apple, last year. She says she hopes to see more concrete evidence of what these businesses are doing to eliminate harmful practices.
"Companies are still not providing enough information as to what their due diligence practices are," Joshi, who had not yet seen Apple's report today, told BuzzFeed News. "We're not yet seeing the transparency that we hope to be seeing."
Now that Apple's goal of 100% enrollment in the third-party auditing program has been met, the company plans to further strengthen its system. It is investigating reports of incidents in which "individuals associated or potentially associated with armed groups, in particular the police in the DRC and the DRC national army, were alleged to be involved in incidents linked to smelters in Apple's supply chain." Apple says it has reviewed over 700 such reports from on-the-ground organizations so far, three of which they are continuing to investigate.
"This is not about marketing 'conflict free.' It's not about guilt-free purchases for consumers," Williams said. "It's about reducing armed conflict."