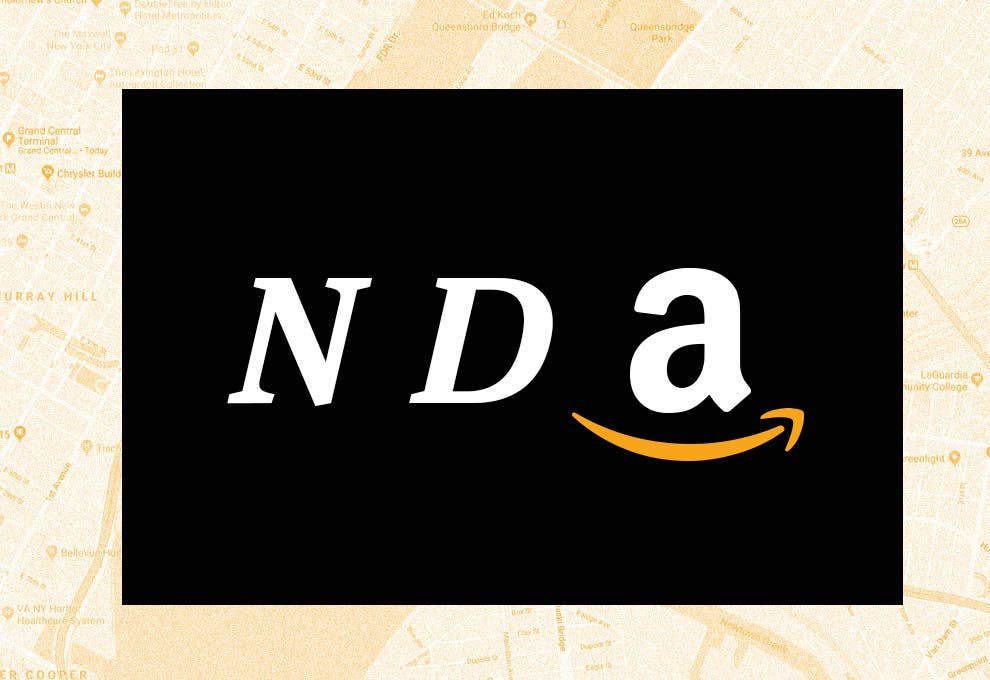 Less than a week before Amazon officially announced it had chosen New York City and Crystal City, Virginia, to house its second and third headquarters, Amazon director of economic development Mike Grella took to Twitter to upbraid someone on Crystal City's end of the deal.
"Memo to the genius leaking info about Crystal City, VA as #HQ2 selection," Grella tweeted. "You're not doing Crystal City, VA any favors. And stop treating the NDA you signed like a used napkin."
Grella's ire, sparked by a Wall Street Journal scoop that Amazon was likely heading to Crystal City, illustrates the way non-disclosure agreements, or NDAs, have become a powerful — and some say undemocratic and harmful — tool for companies seeking to get favorable treatment from local governments for their developments.
Amazon stoked competition among over 200 cities thanks in part to the NDAs that it required government employees to sign; in the end, the company extracted an estimated $3 billion in financial incentives from its final two HQ2 picks.
Amazon isn't the only company that pressures city governments to keep quiet when it comes to real estate. Non-disclosure agreements are already common in corporate real estate, and now that tech firms like Google, Apple, and Facebook are building more data centers and office parks across the US, they have become adept at squeezing tax breaks and other perks from local governments hungry for economic development. Expecting negotiations to be kept hush-hush gives companies an advantage, but it's risky for cities and suburban towns — especially cash-strapped and job-poor ones — to say no.
"The company is trying to avoid controversy. But another word for controversy is democracy."
This keeps the public, and in some cases, lawmakers, in the dark about the economic and environmental risks of these projects, stifling the democratic process. In places like San Jose, California, where housing activists say a new Google campus could push families out of their homes, and Mount Pleasant, Wisconsin, where the state's rushed deal with smartphone maker Foxconn will cost taxpayers over $200,000 per factory job created, these secret deals have the potential to do real harm, costing cities money while potentially damaging the environment and worsening quality of life.
"It's easy to understand why a corporation would want an NDA," Ben Wizner, director of the ACLU's Speech, Privacy, and Technology Project, told BuzzFeed News. "The company is trying to avoid controversy. But another word for controversy is democracy,"
Secrecy has consequences
When Taiwanese smartphone maker and Apple-product assembler Foxconn began its search for a US factory location, the idea of the 13,000 high-paying, high-tech manufacturing jobs it would bring appealed to Wisconsinites. But now, a little over a year later, residents of Mount Pleasant, where Foxconn's TV-screen factory is being constructed, aren't so sure.

In the months since recently ousted Governor Scott Walker's deal with Foxconn was signed, property near the factory site was declared "blighted," which legally allowed the state to seize it via the otherwise illegal practice of eminent domain. The EPA gave Foxconn special dispensation from environmental regulations that will allow the factory to become one of the biggest air polluters in the state. The state re-allocated $90 million from the public road budget to instead pay for infrastructure related to Foxconn. And meanwhile, rumors have begun to spread that Foxconn might ultimately hire Chinese workers to fill the jobs for which Wisconsin is paying so dearly.
"How am I supposed to be voting on this when I can't even see the contract?"
Some of these problems could have been avoided if legislators and the public had been given access to the contract, and time to evaluate it, Wisconsin state Senator Tim Carpenter told BuzzFeed News. Carpenter is one of four elected officials who serve on the board of the Wisconsin Economic Development Corporation (WEDC), the para-governmental agency that voted on final approval of the Foxconn deal.
"They said they didn't want to tie the company's hands," Carpenter, who spoke out about the secrecy around contract negotiations with Foxconn at the time, told BuzzFeed News. "They were giving Foxconn carte blanche."
In an email to BuzzFeed News, a spokesperson for Foxconn Technology Group said its "recruitment and hiring priority is Wisconsin first" and that it still plans to meet its "commitment to create 13,000 jobs with an average salary of nearly $54,000 and invest $10 billion as we move forward with the development of this important project."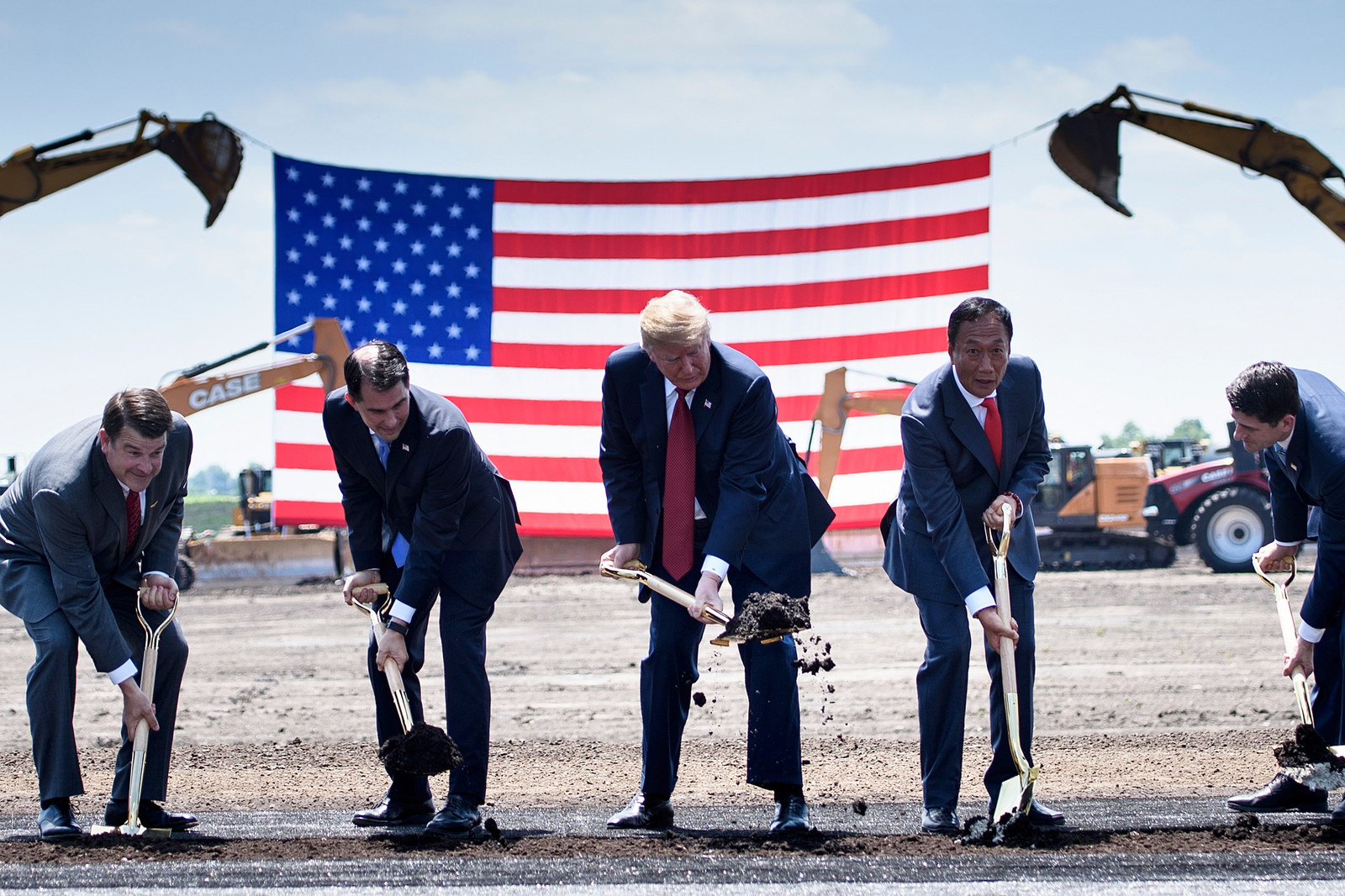 After finding an error in the executive summary of the deal given to WEDC board members, Carpenter asked WEDC CEO Mark Hogan for a copy of the actual contract. But Hogan — a 2015 appointee of Scott Walker, who told the press that critics of the Foxconn deal could "go suck lemons" — denied his request until just two days before the WEDC was set to vote on the deal.

Carpenter, who told BuzzFeed News he had only about 24 hours to review the contract, said the WEDC "fought tooth and nail against even allowing the Board to see the contract before voting on it."
"In government, we're used to being able to have a public hearing, to talk about these things and get information, and they refused to do it," he said. "I said, 'How am I supposed to be voting on this when I can't even see the contract?'"
Carpenter wasn't the only one who had trouble getting more information about Foxconn. Public records requests from news organizations including Business Insider were denied by the Wisconsin Department of Revenue.
A spokesperson for the WEDC said it "had an NDA with Foxconn as part of our contract negotiations" and that the NDA was "signed by a WEDC attorney on behalf of the agency." The agency also said its board members typically "do not vote on the actual contract" when approving a deal.
Cities sued over secrets
Frustrated by his experience with the WEDC, Carpenter has since introduced legislation aimed at increasing transparency and accountability. But in the public sphere, freedom of information advocates and news organizations are fighting these backdoor deals in a different way — by filing lawsuits.

Under public records law, government agencies are required to make information about their dealings available to the public upon request. But in some states, including California, there are exemptions around those laws that allow public officials to keep certain information secret if it could impact the outcome of a competitive bid with a company. Typically, those exemptions have expiration dates — once a deal is won or lost, the information must be made public. But by the time the public does learn the details of a deal, it's often too late to change course.
Google began negotiating to buy land from the city of San Jose for its Diridon station project, a real estate deal that has alternately been referred to as a "mega campus" and a "transit village", in 2017. The prospect of the deal made some San Jose residents, especially small business owners and low income earners, anxious. But details about the deal have been hard to come by, according to a local labor organization called Working Partnerships USA. Late last year, WPUSA discovered via public records request that 18 San Jose city employees had signed NDAs with Google.
At least one of those employees hesitated at the idea of entering into an NDA with a corporation, according to the documents WPUSA received from the city, which were reviewed by BuzzFeed News.
After forwarding Google's NDA request to a lawyer, email records show San Jose city employee Bill Ekern told Google's Jim Isaf that he didn't see the need for an NDA. Isaf insisted, saying in an email that Google asked "all the transit agencies and their consultants to execute NDAs" because, if the "concepts and information" relating to the project were made public "before it is ready for primetime," it could cause a public relations problem in the community.
"The NDAs are to discourage that," Isaf wrote. Isaf declined to comment on this story.
After its repeated requests for copies of those NDAs were denied, WPUSA, along with the First Amendment Coalition, filed a lawsuit against the city of San Jose last week.

"The City … has violated the law by giving Google non-disclosure agreements designed to transform public records, on such crucial issues as transit and environmental compliance, into private ones that the public does not see," the lawsuit reads.
In an email statement to BuzzFeed News, the city said the deal with Google has been the subject of more than 20 public meetings this year, "all of which involved significant outreach to the community, neighborhood, business and labor groups." It also said the 18 NDAs between February and May 2017 expired in June 2017. On its website, the city's advisory group says city employees have signed NDAs in the past, and that it's "common for purchasers of multiple real estate sites to seek NDAs with the land owner" in order to avoid "land speculation by other developers" that could make such projects "financially untenable."
Google, which has also requested NDAs in other places, including Berkeley County, South Carolina, said in a statement that its staffers have "been active participants in the public engagement process for the last nine months through both the city-led Station Area Advisory Group and our own one-on-one meetings with various San Jose community members."
A public hearing before the San Jose City Council on the issue is scheduled for Dec. 4.
"Citizens in these communities should have an opportunity to tell their local leaders what they think," said the ACLU's Wizner. "To the extent that these NDAs take that out of the process, they harm democracy."
Courts across the United States are debating the question of whether government employees can legally promise to conceal information from the public in hopes of winning a negotiation. In Pittsburgh, state and local officials denied requests from local media for copies of its Amazon HQ2 proposal, but last week a judge ordered the city to release the documents within 30 days. In contrast, a judge in Chicago — where the laws on the books are fairly similar — ruled against a group that sued for access to the city's Amazon proposal, saying it could be kept secret until Amazon's decision was announced.
"The companies are holding all the cards"
Local officials — who tend to prioritize the potential benefits of job creation and tax revenue — agree to secrecy because they're at a considerable disadvantage when negotiating real estate deals with massive tech companies.

When Dan Dutcher, economic development director for Waukee, Iowa, learned that an unnamed firm wanted him to sign an NDA before entering discussions about building a facility in town, he signed it without even reading it. He doesn't even have a copy.
"If the information gets out, you've probably lost the opportunity to talk to them."
"You don't have a lot of leverage in these deals," he said. Other towns have lost similar deals because they failed to keep the details confidential, and Dutcher said he was eager not to repeat their mistake. Waukee ended up giving the company, which turned out to be Apple, $208 million in tax breaks.
"To get a project like Apple means a lot for us," Dutcher told BuzzFeed News, which is why he didn't hesitate to sign the NDA. "I can just tell you, in dealing with a number of companies, if the information gets out, you've probably lost the opportunity to talk to them."
The ACLU's Wizner empathized with Dutcher's position, saying "the companies are holding all the cards, because so many communities are so desperate to attract them."
Apple declined to comment on this story.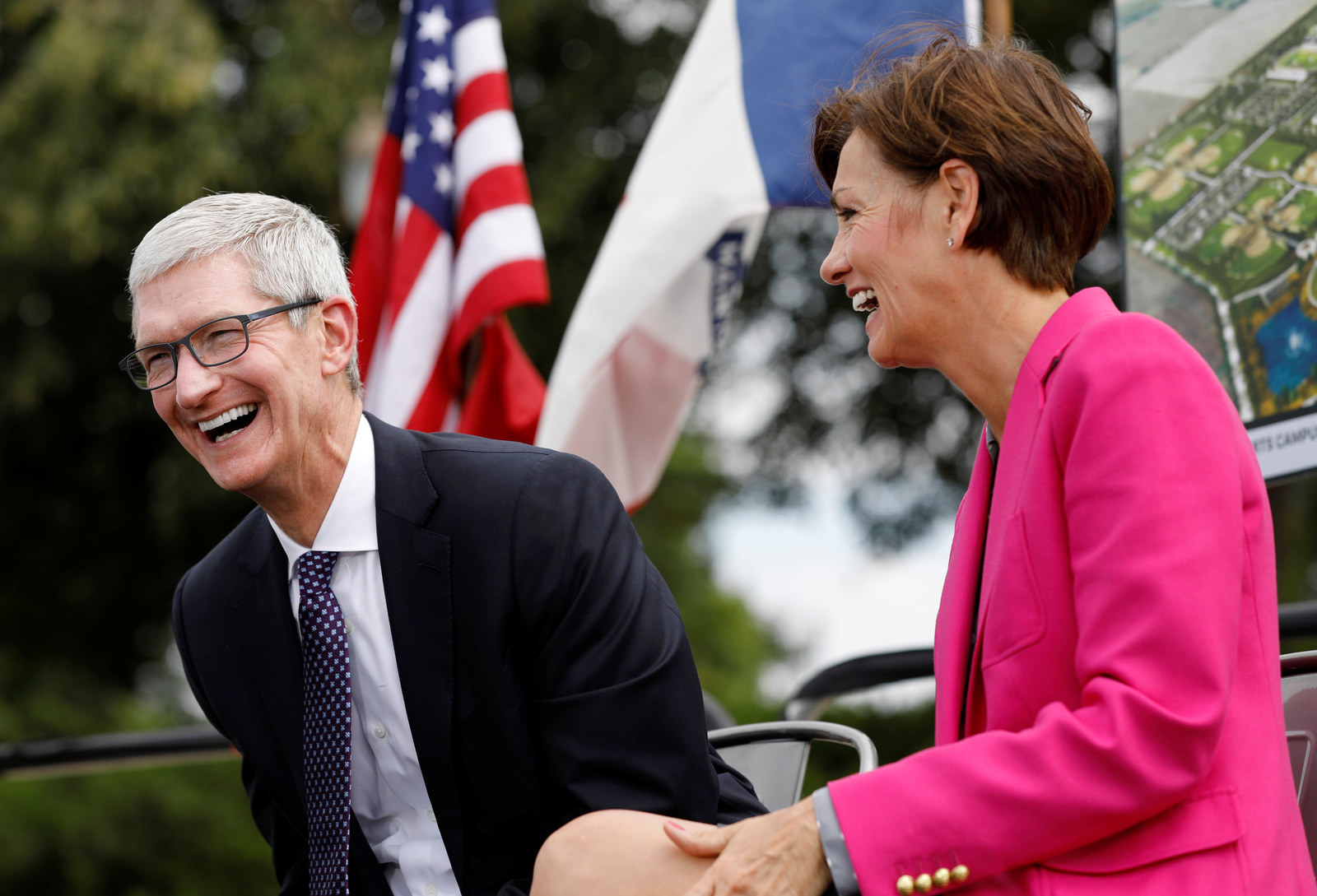 In Iowa, not everyone felt the potential benefits were a satisfactory reason for keeping the negotiation private. "The deal was made in secret, with Waukee refusing to provide any information before it approved the giveaway, while the state released details 90 minutes before approving it," wrote Des Moines resident Erich Riesenberg in a letter to the editors of the Des Moines Register.

From Dutcher's perspective, though, the outcome of the deal was still a win. "While we discounted [Apple's] taxes, we're still getting somewhere around 56 million per building of taxable valuation," he said. "If you look at the deals that have been done here … [Des Moines] gave a 20-year tax abatement to Facebook. That sets the bar pretty low."
A backlash could be coming
The tech industry also commonly uses nondisclosure agreements for its dealings with private citizens. Facebook CEO Mark Zuckerberg asked for confidentiality from farmers and small business owners when he took his tour of America in 2017. Regular tech executives, people whose names aren't front-page news, often ask the people who help build their luxurious houses to sign such agreements.
Recently, legal agreements intended to keep unsavory details under wraps have come under fire. In the #MeToo era, tech companies have been criticized for using NDAs to silence employees who have experienced sexual harassment or discrimination. Following blowback from its staff, Google recently decided to release employees who allege sexual harassment and discrimination from forced arbitration clauses, which would allow their claims to be addressed in public court. Other companies, including Facebook, Airbnb, eBay, and Square, followed suit.
Now, following the media circus surrounding Amazon's secretive HQ2 search, Arizona State University journalism professor Dan Gillmor says we should reexamine whether government officials beholden to the public interest should be signing NDAs with corporations.
"Amazon's many-headquarters charade is going to backfire not just on Amazon," Gillmor tweeted, "but also the tech industry and all corporate extortion of local communities." ●
CORRECTION
Erich Riesenberg's name was misspelled in an earlier version of this post.