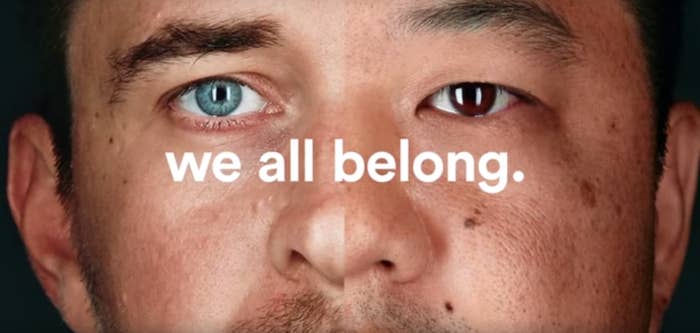 Ten months ago, when Airbnb was only at the beginning of its racial discrimination crisis, a California agency filed a complaint against the company, citing concerns that hosts on the platform were repeatedly accused of rejecting guests on the basis of race.

Today, Airbnb agreed to allow that agency — the California Department of Fair Employment and Housing (DFEH) — to investigate certain hosts who have been reported for discrimination through what's known as "fair-housing testing."
DFEH director Kevin Kish told BuzzFeed News he initially filed a complaint about Airbnb after reading reports that hosts sometimes reject guests because of their race, as well as a Harvard study that found that racial discrimination exists on Airbnb's platform. He spent 10 months working with Airbnb, he said, out of a "concern about technology's ability to perpetuate inequalities rather than dismantle them."
So far, he said, the startup has been a cooperative partner. "Airbnb does appear to be walking the walk, not just talking the talk," Kish said.
Kish said that, traditionally, fair-housing testing involves sending people of different races to try to rent the same apartment, and recording the different responses they get. In the case of Airbnb, Kish said, the process will more likely entail creating user profiles that reflect different races and measuring responses to booking requests.
Per the agreement, the DFEH will be able to subpoena Airbnb for information about hosts who have three or more listings in California and have been the subject of a discrimination complaint.
The DFEH is focusing its efforts on hosts who have the greatest impact on their communities, Kish said; it's worth noting that, per Airbnb's "One Host, One Home" policy, multiple listings are generally not permitted in San Francisco.
Airbnb said in a blog post published Thursday that the agreement with DFEH is largely a continuation of the company's ongoing efforts to deal with racial discrimination.
"Our work with the State of California builds on our ongoing efforts to fight bias and we look forward to continuing to work with state leaders to ensure the Airbnb community is fair for everyone," general counsel Rob Chesnut says in the post.
After public awareness of discrimination on Airbnb came to a head last summer — helped along significantly by the widespread hashtag #AirbnbWhileBlack — the company launched an internal investigation. It hired former ACLU director Laura Murphy as well as Eric Holder to explore the extent of the problem and come up with possible solutions. In September, Murphy published a report in which the company strengthened its discrimination policy, announced it would hire a technical team to monitor the issue, and promised to offer unconscious bias training for hosts and employees, among other things. Those efforts, Airbnb says, are ongoing.
Observers have lauded Airbnb for its acknowledgement of discrimination and commitment to fixing it — but that doesn't mean it's gone away entirely. Earlier this month, an Asian woman's story of a host who told her, because of her race, he "wouldn't rent...to you if you were the last person on earth" garnered a lot of attention. Airbnb said it banned that host for life for so flagrantly violating its discrimination policy. But clearly the issue is a difficult one to police.
Starting today, Airbnb has 180 days to comply with any requests made by the DFEH about problem hosts. In addition, Airbnb agreed, "to the extent reasonably possible" to "gather and maintain data regarding the average acceptance rates for Caucasian, African-American, Hispanic and Asian American guests." The company is supposed to report this data — known as the "Relative Acceptance Rate" — to the DFEH every six months. Airbnb will also remind California guests who report discrimination to the company that they can also report the issue to the DFEH.