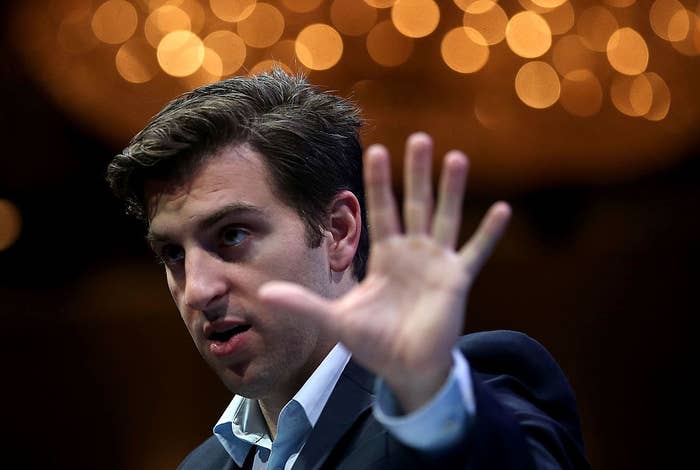 Airbnb removed a North Carolina host from its platform on Wednesday following a barrage of racist remarks directed at a guest.
The guest, a black woman, had attempted to book a room on the home-sharing platform, only to have it canceled by the former host, who told her "I hate niggers" and "Find another place to rest."
"We were horrified when we read these messages," Airbnb spokesperson Nick Papas told BuzzFeed News. "The language and conduct are unacceptable and violate both our policies and everything we believe in. This host has been removed from Airbnb and we've reached out to the guest to offer our full and complete support, including ensuring the guest has a safe place to stay."

Screenshots of the one-sided conversation were shared on Twitter by Shani C. Taylor, who says she's a business school classmate of the guest in question. Airbnb's customer service account responded to the tweets, saying the company takes the matter seriously but, for privacy reasons, couldn't say what action had been taken against the man in question. The company later told BuzzFeed News the host had been removed.
Shani C. Taylor did not immediately respond to BuzzFeed News' request for comment. Another Kellogg School classmate, Alicia Luchetti, said the guest who received the racist messages has asked to remain anonymous.
Airbnb faces mounting pressure to address racial discrimination on its short-term rental platform. In May, a black man from Virginia, Gregory Selden, sued the company under the Civil Rights Act after he was denied lodging by a white host when using his own profile, but accepted for the same period of time using a fake white male avatar.

Recently, another black man, Rohan Gilkes, claimed to have repeated Selden's experiment with similar results. After a host in Idaho canceled Gilkes's reservation citing a scheduling conflict, the same host accepted a booking from Gilkes's white female friend for the same exact dates. Gilkes wrote about the experience on Medium, saying, "Moral of the story: Last time I'll be using AirBnB until they fix this widespread issue (they said they are addressing it and will come up with a solution)."
Discrimination is a particularly challenging problem for Airbnb, which, because of its business model, is not directly responsible for the behavior of its hosts. But the Fair Housing Act exists precisely to protect consumers from discrimination like that described above. The challenge is to determine how it should be applied when the perpetrator of the discriminatory behavior considers themselves an individual, not a business.

Airbnb says it's working on a variety of solutions, including "machine learning models and other tech tools" to "enforce our anti-discrimination policy." Instant Booking — in which guests are accepted by hosts automatically, a system which more closely resembles booking a hotel room than crashing with a friend — has been touted as one possible remedy.
In a blog post, the company said it has provided unconscious bias training to 5,000 of its hosts. One Airbnb Superhost, Christopher Wink, performed an independent analysis of his booking history to see if he could uncover any such bias. Wink, who is a white male and hosts guests in the home he shares with his wife, wrote in a post on Medium that he found very little evidence of bias in his Airbnb track record.
Of 102 accepted guests, "83 percent ... were white, though just 78 percent of requests came from white users," Wink concluded. It does seem, however, that whenever Wink chose a guest based on what he called a "financial bias," the outcome tended to favor white guests over people of color.