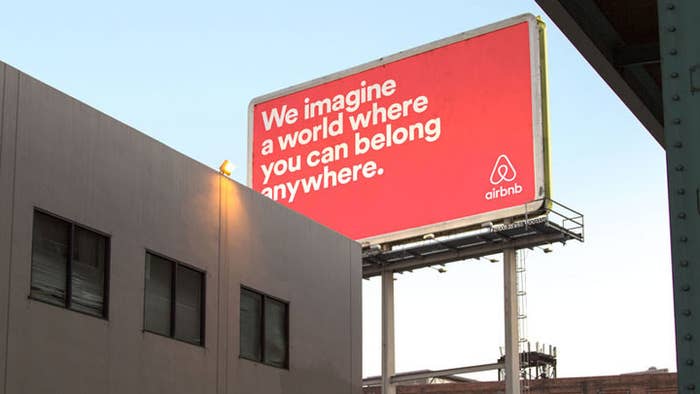 During a conference call today, Airbnb announced plans to directly police illegal activity on its platform.

Starting Nov. 1, Airbnb hosts in San Francisco and New York City will be unable to list more than one home on the platform. Listing multiple homes has been banned by legislation in both of these cities, but those prohibitions have proved hard to enforce. This is the first time Airbnb has changed the way its platform is engineered in order to assist with regulation.
Airbnb critics in high-rent cities like New York and San Francisco have long argued that some hosts are renting out to tourists multiple units that could otherwise be rented out affordably to residents of those cities, thereby driving up housing costs.
"If you build this into the front end," said Airbnb Head of Global Policy Chris Lehane Wednesday morning, "the problem takes care of itself."
Starting Nov. 1, hosts will go through "a rigorous process where we figure out who you are," said Lehane on the conference call. Airbnb did not go into further specifics about how this process works.
In an email, a spokesperson from anti-Airbnb interest group ShareBetter said the change is "a tacit acknowledgement by Airbnb that they're dominated by commercial operators with multiple listings who are stealing our supply of affordable housing and they're finally admitting it's a problem."
In a memo released Wednesday morning, Airbnb also made other policy proposals specific to New York hosts, including a three-strikes policy for hosts who break the rules, a revenue sharing scheme in which landlords of multi-unit buildings could use some of the profit from tenants hosting Airbnb guests to cover maintenance costs, and a "simple, streamlined registration system" built by Airbnb, rather than by the city.
These suggestions from Airbnb come just as New York Gov. Andrew Cuomo is weighing whether or not to veto a bill that would heavily regulate short-term renting, including fines of up to $7,500 on individual hosts. The offers made by the company on Wednesday follow an aggressive ad campaign opposing that bill, as well as threats by Airbnb to sue the state of New York. The company has already sued San Francisco, Anaheim, and Santa Monica in California over similar regulatory issues.
It's not yet clear whether Airbnb plans to make similar changes to its product outside of New York and San Francisco. It's also not clear whether and how hosts will find new ways to circumvent the rules.
These won't be the only changes to the platform going into effect on Nov. 1. According to a report on discrimination on Airbnb published in September, all Airbnb users "will be asked to affirm and uphold the Airbnb Community Commitment before they book or share their space on the Airbnb platform." According to the report, users who don't agree with the discrimination policy will be booted from the site starting Nov. 1. Other features — including an email survey sent to guests who are denied rooms and online anti-bias training — are set to launch the same day.
Governor Cuomo has until Oct. 29 to veto the short-term rental bill.