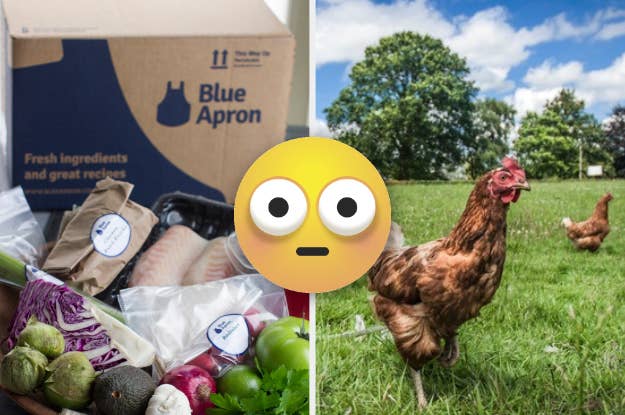 An Iowa-based meat processing company filed a lawsuit against Blue Apron over a $26 million dispute last month, alleging that the troubled meal kit giant failed to pay up after agreeing to share in half the costs of purchasing and operating a free-range chicken company in Arkansas. The meat processing firm, West Liberty Foods, is suing Blue Apron for breach of contract, fraud, breach of fiduciary duty, and unjust enrichment.
West Liberty Foods started selling steaks to Blue Apron for its meal kits in June 2016. According to the complaint, it was later that year when Blue Apron approached West Liberty Foods about acquiring an Arkansas-based free-range chicken company.
"Under the partnership, Blue Apron and West Liberty Foods would share a portion of the profits and would equally share the losses arising from" this new venture, the complaint says.
After Blue Apron CEO Matt Salzberg confirmed the deal over email, the two firms signed a term sheet and a joint letter of intent to purchase, all of which say Blue Apron and West Liberty Foods would be "50/50 partners," the complaint alleges. Under these terms, West Liberty Foods says it purchased the poultry company, now doing business as Crystal Lake Farms, for $13 million Feb. 24, 2017.
Since then, things have gone badly for both companies. Blue Apron went public in June 2017 at $10 per share, but is now trading at $2.27. Salzberg was replaced by CFO Brad Dickerson in November 2017, and the company has laid off hundreds of workers.
Meanwhile, West Liberty Foods has "sustained approximately $26,000,000 in losses related to [its] purchase … and its operation of Crystal Lake Farms," according to its complaint. Despite the alleged contract, "Blue Apron has refused to pay for its share (50%) of the losses related to Crystal Farms." As a result, West Liberty has decided to shut the operation down, making "the difficult decision to announce a mass layoff and plant closures to occur in the fall of 2018."
About 110 people will lose their jobs in the closure, according to local news reports. West Liberty Foods is reportedly offering relocation and severance packages to impacted employees.
Blue Apron declined to comment on ongoing litigation. West Liberty Foods also declined to comment for this story.
Blue Apron has faced operational issues in the past; the delayed opening of a food processing center in New Jersey caused financial problems for the company immediately following its IPO. Predicting demand and managing supply for the company's meal kits, which are sourced from farms around the country and processed at facilities in New Jersey, California, and Texas, is a major logistical challenge. Blue Apron's business has also suffered from its struggle to retain customers.
CORRECTION
West Liberty Foods is suing Blue Apron for an undisclosed amount. A previous version of this post misstated that amount.