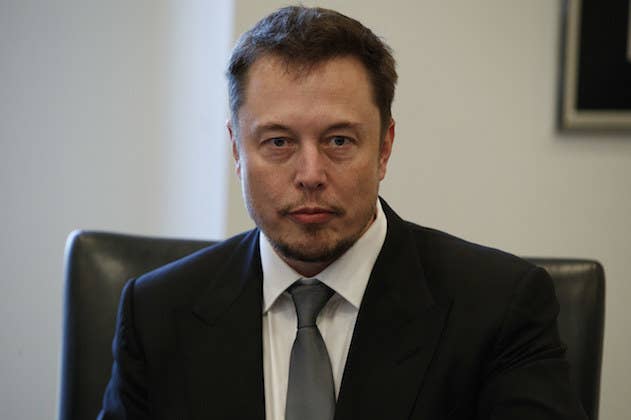 Tesla is once again facing allegations that it's working to quash a union drive at its factory in Fremont, California.

Last week, the United Automobile Workers union filed four separate charges with the National Labor Relations Board alleging that the company has illegally surveilled and coerced workers attempting to distribute information about the union drive.
The charges, copies of which were obtained by BuzzFeed News, specifically make reference to an event on Feb. 10 in which Tesla allegedly intimidated three employees who were "passing out literature regarding their union organizing efforts, working conditions, the confidentiality agreement, and their rights under the NLRA." On March 23, the charge alleges, Tesla broke the law by "instructing employees they were not allowed to pass out any literature unless it was pre-approved by the employer."
In an emailed statement, Tesla said it is "aware of the filing of unfair labor practice allegations" but "believes the [unfair labor practice] allegations are entirely without merit." The company said it plans to respond "as part of the NLRB process." Tesla's confidentiality agreement is embedded below.
News of the UAW's efforts to unionize Tesla's plant broke in February, when Tesla employee Jose Moran published a blog post on Medium citing long hours, repeated stress injuries, and less-than-competitive pay among reasons why Tesla employees should join a union.
Tesla CEO Elon Musk immediately hit back, first accusing Moran of being a union plant and then writing an email to employees in which he argued that the union would be bad for working conditions, and promised to install both a roller coaster and free frozen yogurt machines throughout the facility.
The union's charges aren't the first formal accusation against Tesla for stymying open communication among its employees. In February, a group of California lawmakers warned Tesla that the confidentiality agreement it requires workers to sign is overbroad, a fact that "has resulted in a chilling effect on workers' ability to engage in protected activity," they said in a letter.
That agreement, according to a copy obtained by the blog Teslarati, bars workers from sharing information about Tesla products, communicating with the media about Tesla, posting photos or videos taken inside Tesla facilities online, and writing "about your work in any social media, blog, or book."
More recently, nearly 60 labor and community groups signed a letter criticizing the confidentiality agreement and taking Musk to task for creating a work environment in which some workers feel their right to discuss union activities has been stifled.
"You can't fix problems if you're not allowed to talk about them," said Tesla employee Michael Sanchez in an email forwarded by the communications team representing the union. "The confidentiality agreement we were required to sign went too far. We should have the right to distribute information to our co-workers without intimidation."
A Tesla spokesperson said the company's confidentiality agreement is typical of any tech company, and "has nothing to do with the rights of workers to openly discuss organizing efforts."
In the last six years, Tesla has faced NLRB charges in Palo Alto, Fremont, and Austin, Texas; all of those cases, including one filed by the UAW in 2011, were either withdrawn or dismissed.
Meanwhile, Tesla workers in Germany are threatening to go on strike, with some of them arguing that they are underpaid. The German union representing the workers, IG Metall, said the planned strike could impact Tesla's ability to begin production of its newest car, the Model 3, in July, on time for its scheduled release in late 2017.