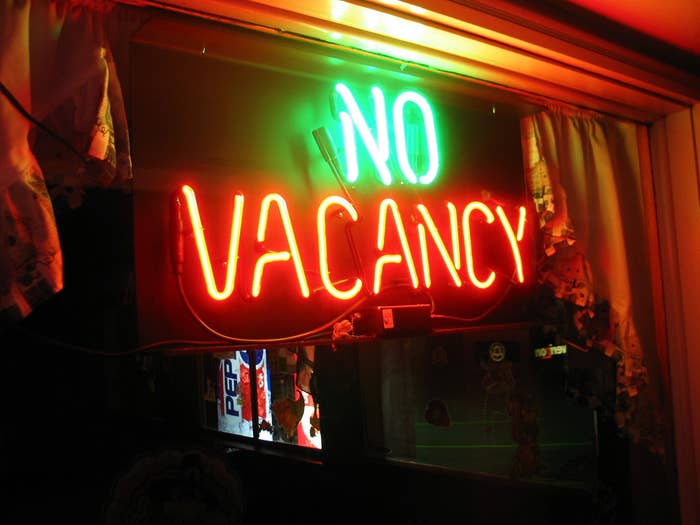 Starting today, Airbnb will help hosts get the most money for their listings by harnessing data around pricing. This is thanks to a new product called Price Tips, which will crunch numbers on local availability, travel trends, and specific amenities and then deliver advice on setting rental rates directly to host calendars.
The news was announced by Mike Curtis, Vice President of Engineering for AirBnB, on stage at OpenAir 2015, the company's annual conference for engineers.
"If you have an apartment in San Francisco, it could be worth twice as much what it is normally when Dreamforce is in town and the entire city is booked out," he said at the conference. If the algorithm works as intended, Price Tips will help hosts set their prices as high as possible — without making them so high that would-be renters are turned off and go elsewhere. In other words, it's opt-in surge pricing for Airbnb.
Curtis said there are hundreds of signals incorporated into the algorithm that determines what the ideal price for a property is.
"If you're traveling to Bali on Airbnb, you may want a swimming pool. If you're traveling to San Francisco, you definitely want wifi. If you're traveling in the summer, you want air conditioning; if you're traveling in winter, you want heat," he said. The presence — or lack thereof — of these amenities are included in the Price Tips calculation.
Historically, Curtis said, "deciding on a price to set has been a game of looking at hotels and seeing what they charge." With Price Tips, hosts can use a slider to automatically set the price that the algorithm suggests is most likely to result in a booking; with just a few clicks, they can optimize their listing for an entire month.
The announcement is bad news for companies such as Beyond, which is working on a similar product — though one that operates externally to Airbnb and without the company's vast quantity of proprietary data.
In trials, Curtis said, hosts who set rates within 5 percent of the Price Tips suggestion were four times more likely to get their places booked.
Helping hosts make more money and streamlining the management process is a good strategy for Airbnb in that it improves the user experience and will bring more hosts online. But if the new feature results in rising prices, travelers who enjoy using Airbnb for the savings over hotels might be disappointed — or maybe even encouraged to just book a hotel, where you don't have to put up with sharing space with a stranger.
Moreover, increasing host income could encourage the trend toward the professionalization of Airbnb. Property owners can already make significantly more money offering short-term rentals to tourists on Airbnb than, say, renting their properties for months or years at affordable prices to full-time residents of a city. In making Airbnb even more lucrative for hosts, Price Tips may hasten that trend. It will also likely give more power and control to the people who already have the capital and therefore the advantage in the market — the hosts.