The election is finally over, but it seems to have had a memorable effect on some digestive systems.
Take for instance, these stunning tweets about how the stress of it all took a serious toll on our bowels.
1.
First, there were the Night Before The Election Anxiety Poops: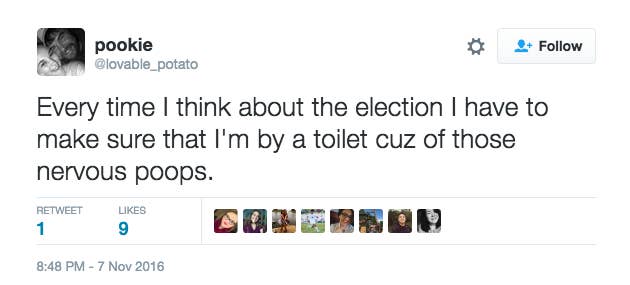 2.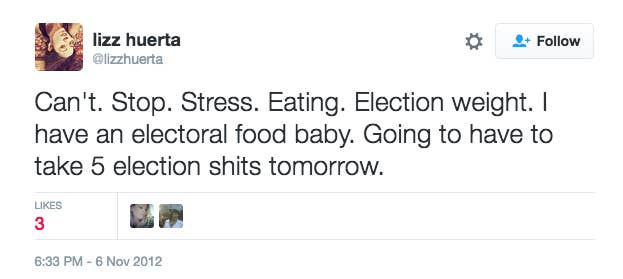 3.
4.
And then there were a lot of Election Day Poop Problems:
5.
6.
7.
8.
9.
10.
11.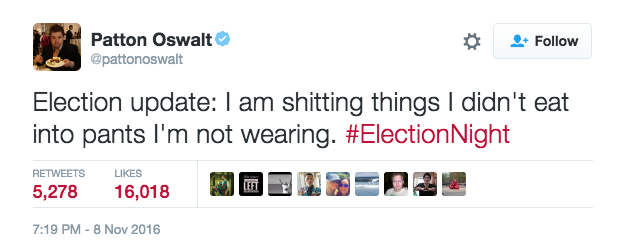 12.

13.
14.
15.
16.
And finally, there were the Morning-After Upset Bowels:
17.
18.
19.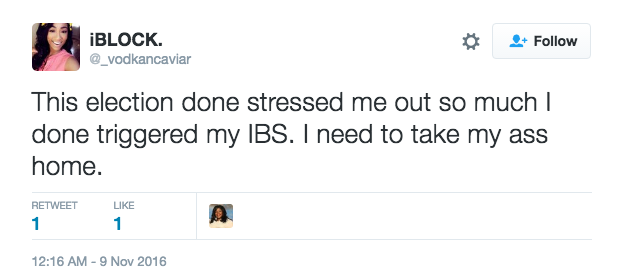 20.
21.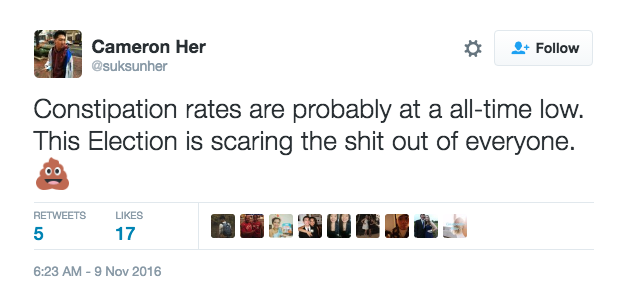 22.
We send our sympathy to your bowels.
And seriously, if you do have diarrhea you should try to drink a lot of water and get some electrolytes.