Nearly 45,000 Americans died from suicide in 2016 and rates have risen in the last 20 years, according to a new report from the CDC.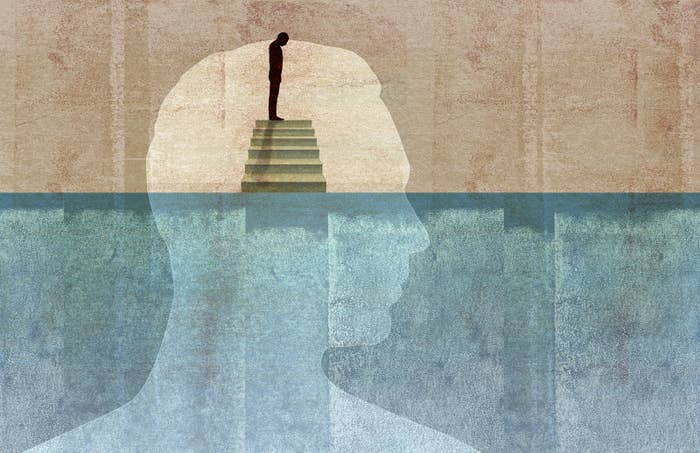 Suicide rates in the US have increased by 30% since 1999 and there were major spikes across most states and in certain demographic groups, according to a report from the Centers for Disease Control and Prevention (CDC), published on Thursday.
"Unfortunately, our data show that suicide is getting worse. These findings are disturbing ... and suicide is a public health problem that can be prevented," Dr. Anne Schuchat, CDC's principal deputy director, told reporters in a press briefing.
Suicide is the 10th leading cause of death in the US, and one of the few causes of death that are actually on the rise, according to the CDC. Suicides and self-harm injuries cost the US approximately $70 billion per year in medical bills and lost income.
The report included deaths by suicide in people ages 10 or older in all 50 states, including the District of Columbia, between 1999 and 2016. The researchers also looked at the circumstances contributing to suicide in 27 states in 2015.
Suicide rates increased in almost all states between 1999 and 2016 — some by more than 30%.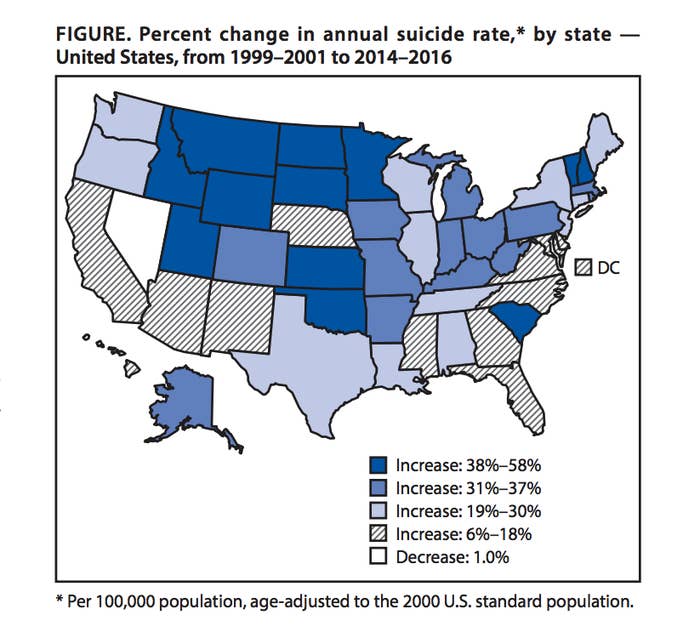 Out of 44 states that saw a significant rise in suicide rates, 25 had increases over 30%, including states in the Northern Midwest such as Montana, Wyoming, South Dakota, North Dakota, and Idaho.
"Getting access to mental health outpatient services can be difficult and there's a national shortage of psychiatrists, especially in rural areas where suicide is higher," Ken Norton, executive director of National Alliance on Mental Illness (NAMI), New Hampshire, told BuzzFeed News.
Suicide rates also went up in some Eastern states, including Vermont, New Hampshire, and South Carolina.
Suicide rates increased in men in 34 states, and women in 43 states. The rates of suicide among women increased in almost all states in 2016.
Consistent with previous years, suicide rates were highest among white males — but rates also increased for both males and females across all racial/ethnic groups.
Among those who killed themselves in 2016, 76.8% were male and of those, 83.6% were non-Hispanic whites, according to the CDC.
Middle-aged Americans had the highest increase in suicide rates and also the greatest number of suicides (232,108) during the study period. All age groups under 75 had increases in suicide rates, with the largest rise — a staggering 45% — among adults ages 45–64.
"We're seeing middle-aged adults have higher rates of overdoses and these so-called deaths of despair... it's hard to say [why suicide rates have increased], but I can say that increases in suicide tend to correlate with economic downturn. But there are probably many other factors," Schuchat said.
People who are middle-aged, or between 45 and 64, accounted for most suicides in 2016 and are considered at high risk.
Mental health conditions like depression are only one of many contributing factors that lead to suicide. Relationship loss, financial problems, and life crises also play a role.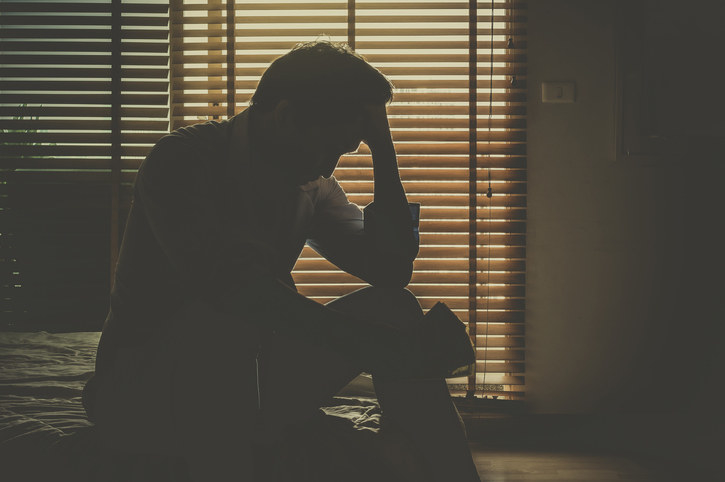 There is no single cause of suicide, but a combination of different factors and circumstances are important, according to the analysis of the 2015 data from 27 states.
The analysis suggested that only 46% of people had a diagnosed mental health condition. More than half of those people were in treatment at the time of death, but many were not, despite a diagnosis.
What about the 54% of people without a known mental health condition? The researchers found that certain life circumstances were slightly more common among these people. These included relationship conflict or loss, interpersonal violence, criminal or legal problems, eviction or loss of home, physical health issues, job or financial loss, and other life crises.
However, these life circumstances were still likely to occur among all people who killed themselves, Schuchat said, which highlights that most people have a combination of risk factors for suicide.
The most common suicide method was a firearm (48.5%), followed by hanging, and poisoning. Poisonings include overdoses of drugs such as opioids, which are a growing problem in the US. Substance abuse was a factor in 28% of suicides in the 27-state analysis, Schuchat said, but it can also be difficult to determine whether an overdose was accidental or a means of suicide.
Health experts hope that a better understanding of the circumstances that contribute to suicide can lead to prevention strategies that can help.
"Our data suggest suicide is more than a mental health issue," Schuchat said.
However, suicide prevention efforts are often geared toward mental health problems, according to the report. A comprehensive approach "can help us reach our national goal of reducing the suicide rate by 20% by 2025," Schuchat said.
That includes tracking suicide rates and supporting state and local partners to implement specific policies, such as safe storage of medication and firearms among people at risk, said Schuchat.
On an individual level, it's important to recognize the risk factors and warning signs of suicide so you can reach out to those in need.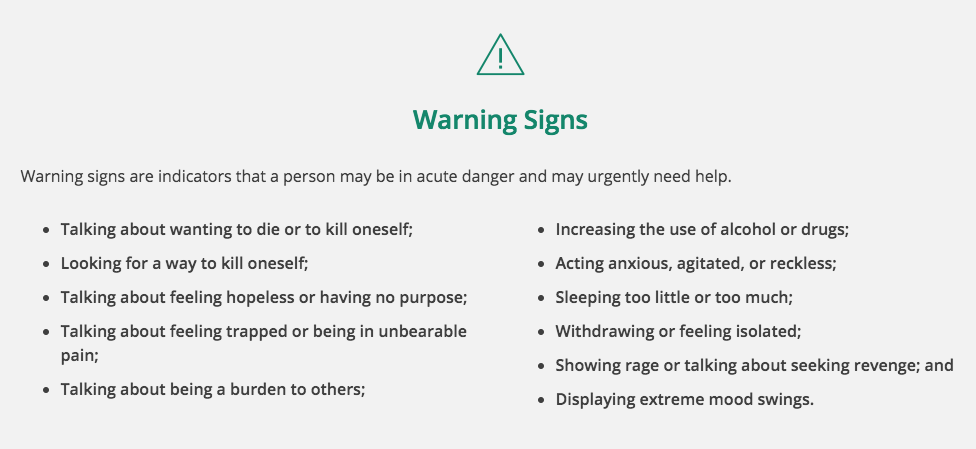 If you or someone you know needs help, here are some resources.
* Call the National Suicide Prevention Lifeline 1-800-273-TALK (8255). Here is a list of international suicide hotlines.
* Text SIGNS to 741741 for 24/7, anonymous, free crisis counseling.
* 7 Cups and IMAlive are free, anonymous online text chat services with trained listeners, online therapists, and counselors.
* If you or someone you know is in danger, call 911 immediately.