Nonsuicidal self-injury is a relatively common behavior among adolescents in the US, but rates are higher for certain groups, according to a new study.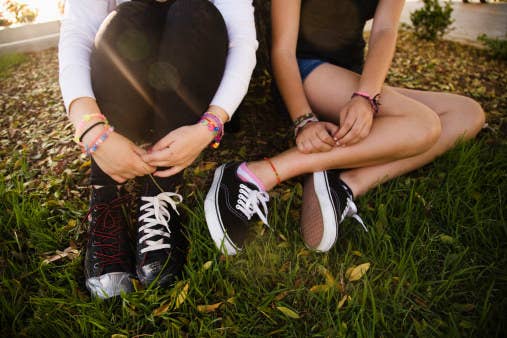 Nearly 18% of teens in the US reported harming themselves at least once during the previous year, according to a new study from researchers at the University of Portland in Oregon, published in the American Journal of Public Health. The rates of self-harm are as high as 31% for teenage girls in some parts of the country.
Self-harm is more frequent among young people than adults in developed countries. However, most of the available research on this behavior among adolescents in the US has been restricted to people receiving care in clinical settings.
"We relied on kids who were surveyed at school and self-disclosed this information anonymously, which gives us a better and more representative picture of self-harm in the US," Nick McRee, chair of the department of sociology and social work at University of Portland and a coauthor of the study, told BuzzFeed News.
Researchers used data from the 2015 Centers for Disease Control and Prevention Youth Risk Behavior Surveillance System to estimate the prevalence of nonsuicidal self-injury among adolescents ages 14–18. They looked at responses from 64,671 public high school students from 11 states.
The rates of self-injury among teens were highest (above 20%) in Idaho, Kentucky, New Mexico, and Nevada. Delaware had the lowest rates of self-injury (12%) for both boys and girls. The study found that the prevalence of self-harm was highest among 14-year-olds (19%) and decreases with age.
"The numbers are very disturbing," McRee said. "They suggest that the behavior is not concentrated among a small number of disturbed youths, but in fact, it is a fairly common type of behavior among adolescents in general."
As many as 1 in 4 teenage girls deliberately harmed themselves in the previous year, compared with 1 in 10 boys.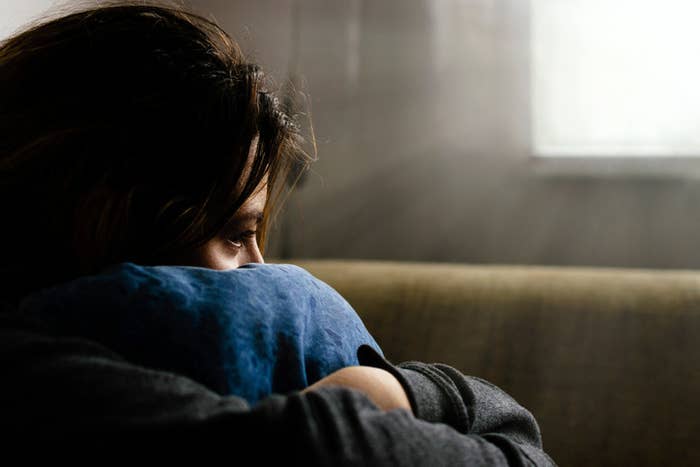 The sample included 32,150 adolescent boys and 32,521 adolescent girls. Although the rates of self-injury were significant for both genders, they were consistently higher among girls surveyed in all 11 states, ranging from 31% in girls in Idaho to 18% in girls in Delaware.
"The fact that there's significant amount of variability by state suggests there are some cultural factors at play," McRee said. "What those are remain to be explored."
The study found that teenage girls were twice as likely as boys (24% vs. 11%) to have reported self-harm in the previous year. In other words, 1 in 4 teenage girls said they deliberately harmed themselves without aiming to cause death in the last 12 months, but only 1 in 10 boys reported the same behavior.
The study did not include information about the severity of these injuries or the thoughts and decisions surrounding self-harm behaviors.
Other risk factors associated with self-injury include depression, suicidal thoughts, online bullying, and drug use.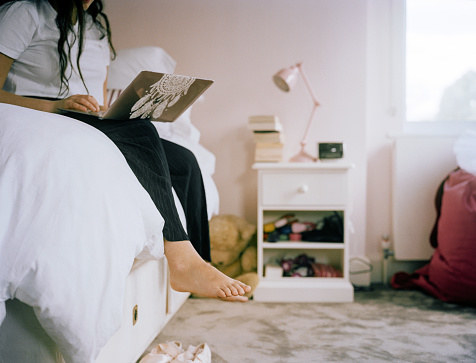 The researchers found that teens are more likely to report injuring themselves if they have been feeling sad, thinking about suicide, using tobacco or hard drugs, or bullied online. These risk factors seem to have the same magnitude of effect on both genders, McRee noted, but girls seem to be exposed to more of them than boys — which may be driving their elevated risk of self-harm.
Teenage girls were also more likely than boys to report identifying as part of the LGBT community, abusing alcohol, changing their body weight, and being forced to have sex. Boys were more likely to report fighting and using cannabis. These factors and behaviors are also linked to reports of self-injury.
"All those things represent a constellation of factors that can contribute to stress that children are not really equipped to handle or process," McRee said.
Researchers found that adolescents of all racial and ethnic groups reported nonsuicidal self-injury in the previous year. However, the rates were higher among teens who identified as Native American, Hispanic, or white than they were among teens who identified as black or Asian.
Self-injury is associated with negative health outcomes, including suicide.
"The prevalence of self-harm behaviors is shocking, quite frankly, and it seems to me that it rises to the level of a public health problem that requires a set of public health solutions," McRee said.
The study findings illuminate the wide range of risk factors linked to nonsuicidal self-injury and that it is a widespread problem in the US.
"The effects of this are felt across so many youths in America," he said. "For people who have children or loved ones engaging in these behaviors, it's important for them to know they are not alone."
If you or someone you know is self-harming, in emotional distress, or in a suicidal crisis, check out the resources below.
* Call the National Suicide Prevention Lifeline1-800-273-TALK (8255). Here is a list of international suicide hotlines.
* Text TALK to 741741 for 24/7, anonymous, free counseling.
* Call the SAMHSA Treatment Referral Hotline, 1-800-662-HELP (4357), for free, confidential support for substance abuse treatment.
* Call the RAINN National Sexual Assault Hotline, 1-800-656-HOPE (4673), for confidential crisis support.
* Call Trevor Lifeline, 1-866-488-7386, a free and confidential suicide hotline for LGBT youth.
* 7 Cups and IMAlive are free, anonymous online text chat services with trained listeners, online therapists, and counselors.