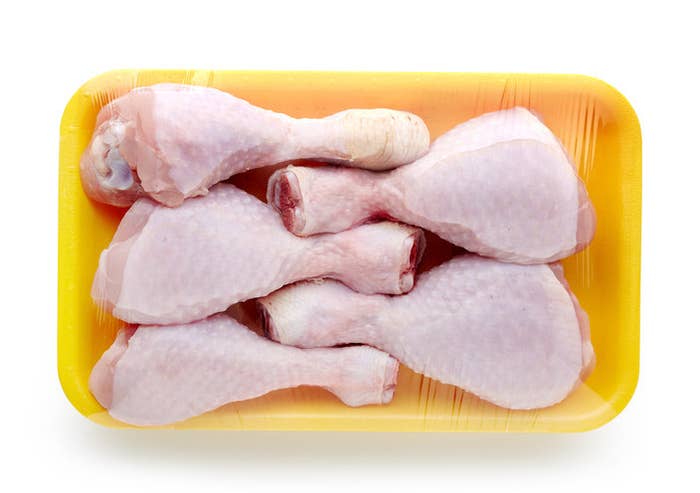 The US is in the midst of yet another multistate salmonella outbreak — this time linked to kosher chicken. The contaminated poultry has sickened 17 people in four states — Maryland, Pennsylvania, New York, and Virginia — leading to eight hospitalizations and at least one death in New York, according to the US Centers for Disease Control and Prevention (CDC).
The first reports of illnesses linked to this outbreak began Sept. 25, 2017, but the CDC didn't investigate until June 2018, after the New York State Department of Health identified several sick people who had eaten kosher chicken. Salmonella infection can cause diarrhea, cramping, and fevers.
Several people who got sick reported eating Empire Kosher brand. "The outbreak strain was also identified in samples of raw chicken collected from two facilities, including one facility that processes Empire Kosher brand chicken," the CDC wrote.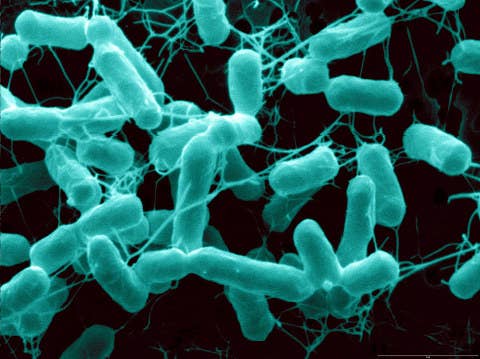 Empire Kosher Poultry is headquartered in Mifflintown, Pennsylvania. According to the company's website, they are the largest producer of kosher poultry in the US. Kosher food meets the requirements of Jewish dietary law.
"We are shocked and saddened to have just learned there may have been a death potentially related to a Salmonella outbreak and we extend our sympathies to anyone affected," Empire Kosher wrote on Twitter.
The investigation is ongoing. At the moment, the CDC is not advising that people avoid eating kosher chicken or Empire Kosher brand chicken. There has been no recall issued, but the US Department of Agriculture issued a public health alert regarding raw chicken products sold from Empire Kosher Poultry from September 2017 to June 2018.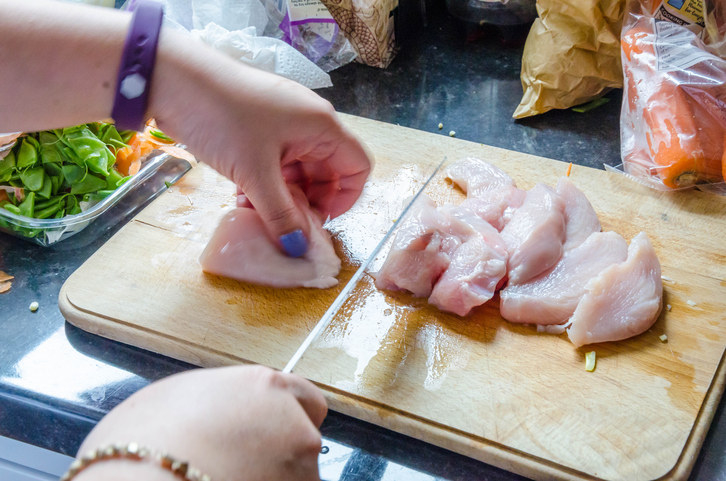 An infection with salmonella bacteria can cause salmonellosis, a common foodborne illness in the US. Symptoms of salmonellosis typically include diarrhea, abdominal pain, and a fever that starts within 12 to 72 hours after eating the contaminated food. The illness usually lasts about one week and goes away on its own without treatment.
However, some people may develop severe symptoms and need to be hospitalized. Infants, the elderly, and people with weakened immune systems are at higher risks for complications or death related to salmonellosis.
The bacteria are often linked to raw or undercooked poultry, eggs, meat, and premade foods containing these products. It can also contaminate other foods through contact with contaminated surfaces, cooking tools, or unwashed hands.
The CDC advises thoroughly cooking raw chicken to an internal temperature of 165 degrees Fahrenheit before eating. You should also wash your hands before and after preparing raw chicken and sanitize surfaces and utensils you use during preparation.