Ekaterina Fedyaeva, a 28-year-old from Ulyanovsk, Russia, died last week after doctors injected her with the embalming fluid formalin instead of saline during a routine surgery.
On March 15, Fedyaeva went into the hospital for a routine medical procedure. Three weeks later, she was dead after being poisoned with embalming fluid. The tragic medical error is now being investigated as a criminal case, according to the Russian government-owned television network RT, which first reported the story.
Fedyaeva was trying to get pregnant and doctors had advised her to get a laparoscopic procedure to remove ovarian cysts, according to relatives. Ovarian cysts are small, fluid-filled sacs that grow on or inside the ovaries and they typically go away on their own without treatment. However, doctors may remove ovarian cysts if they cause problems.
Fedyaeva went to a hospital in Ulyanovsk, a city in western Russia, for the surgery. During the operation, medical personnel mistakenly introduced formalin instead of saline into her abdominal cavity, according to the Russian state-owned news agency Tass. It is unclear whether the formalin was given intravenously or placed into her body.
Formalin is a mixture of water and formaldehyde that's typically used to preserve biological specimens. It is also used as part of certain embalming techniques to prevent decay and preserve bodies for funerals or viewings. Formalin can be highly toxic — but when it does do harm, it's typically because a person ingested the fluid or inhaled the fumes.
The mix-up allegedly occurred because medical staff did not read the name on a vial that was used during the operation, RT reported. According to Fedyaeva's mother, a medical investigator found that the doctors who used the formalin tried to wash it out of her abdominal cavity afterwards.
After her operation, Fedyaeva's condition worsened and she fell into a coma. She was flown to another hospital in Moscow, where she later died of organ failure.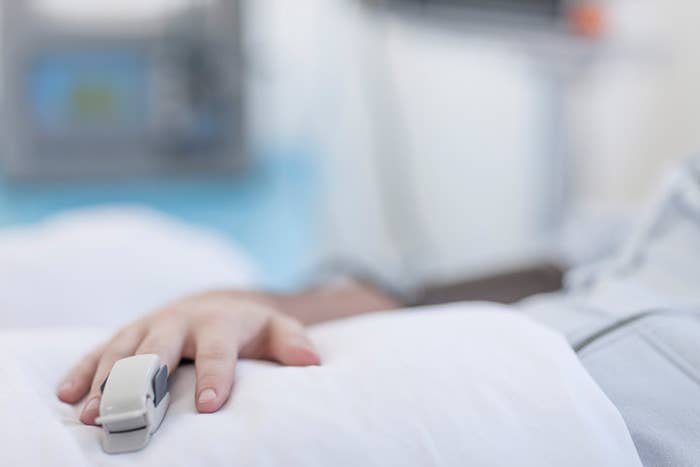 When Fedyaeva came out of surgery, she had low blood pressure and complained to her mother, "Mom, I'm dying," but her mother initially thought she was "kidding," RT reported. Doctors then gave the woman Smecta, an anti-diarrheal drug, and a non-steroidal anti-inflammatory drug (NSAID), which is a pain reliever.
The next morning, Fedyaeva's condition worsened and she was put on a respirator, RT reported, she was then transferred on a plane to the Federal Medical Biophysical Center in Moscow. There, doctors were able to bring her out of a coma and get her off the ventilator, but her organs were allegedly failing from the poison. Three weeks after she went in to get her ovarian cysts removed, Fedyaeva died.
The Federal Medical Biophysical Center's press service released the following statement: "The girl was brought in very serious condition with multi-organ insufficiency, which is incompatible with life."
It is unclear exactly how the formalin entered her body, but this kind of medical error is rare, according to experts.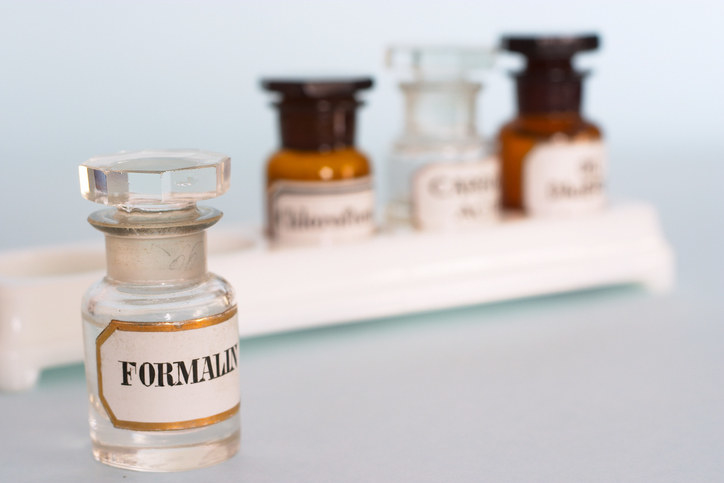 "This type of error — where someone inadvertently injects someone with the wrong drug — has certainly happened before but it is relatively uncommon... [and] I've never heard of a case where a large dose of formalin is injected into a person intravenously or placed into the abdomen," said Dr. Robert Wachter, chairman of the department of medicine at the University of California, San Francisco, and an expert on patient safety. (Wachter did not see or treat this patient.)
Based on the original report and statements from relatives, it is still not clear exactly how the formalin entered the patient's bloodstream — whether it was added to IV fluids, injected directly, or introduced in another way.
If formalin is in an operating room, Wachter told BuzzFeed News, it's usually kept in a bottle and poured into small metal cups that are used to hold the biopsy specimens when they are removed from patients. Formalin is not kept in an IV bag, Wachter said. If the formalin was placed into the abdomen instead of a typical liquid like saline (salt water), it may have been that someone made a mistake while drawing up liquid to add to an IV bag and use formalin instead of another liquid, but this would still be very unusual, Wachter said.
"I have seen cases where someone mistakenly grabbed the wrong liquid and injected it into a patient and the patient was harmed... but it's rarely fatal," Wachter said. In the US, most hospitals use advanced technologies and coding systems to help prevent these errors. "Medication mix-ups have become much less common in the digital age ... now we have computers and barcodes on pills and IV bags, so we can catch a lot of the mistakes that used to happen when it was a paper-based system," Wachter said.
The minister of health, family, and social welfare of the Ulyanovsk region, Rashid Abdullov, called the death a "tragedy" and expressed his condolences on Twitter.
"Medical errors like these often have to do more with a faulty system than one particularly careless person," Wachter said.
"It's very unusual to have someone die of being injected with the wrong drug, but unfortunately not that unusual to be severely harmed or die from a medical mistake," Wachter said. Each year, there are approximately 50,000 to 100,000 deaths due to medical error in the US, he said.
However, Wachter said that most medical errors are a symptom of a dysfunctional hospital system — not merely a result of one person making a mistake. "Rather than try to staff hospitals with flawless human beings that never make mistakes, which don't exist, the best way to create safety is to learn from errors and create solutions that make the entire system goof-proof," he said.
UPDATE
The information from Dr. Wachter has been updated for clarity.