On Saturday, the men's single sculling finals took place in Rio and it turned out to be one of the closest finishes in Olympic history.
In the end, it came down to Damir Martin of Croatia and Mahé Drysdale of New Zealand.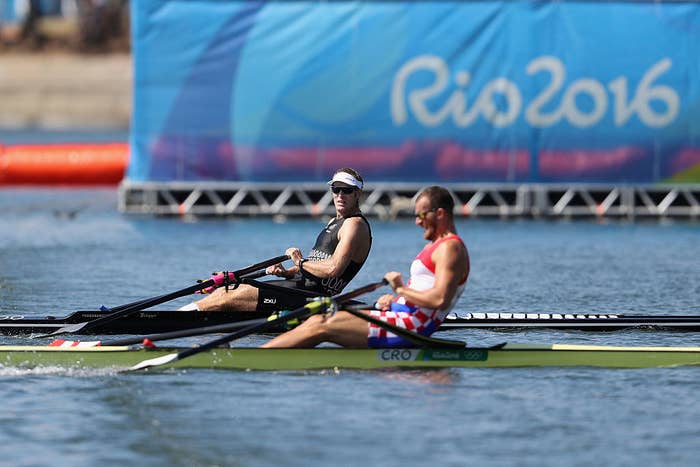 Martin and Drysdale finished so close that it was unclear who the winner was at first and things got dramatic AF.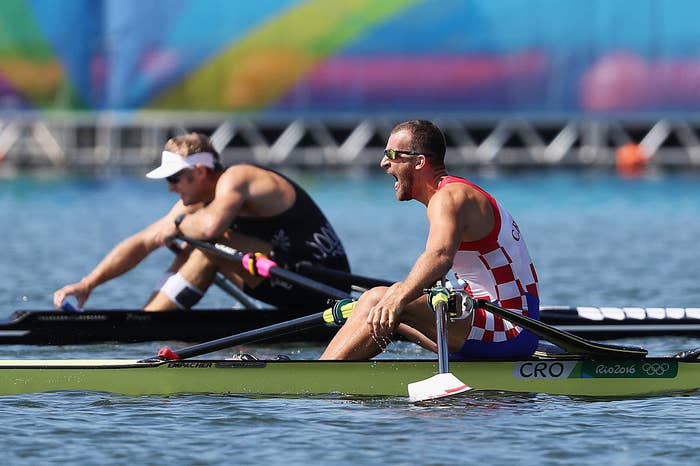 Both men finished in 6:41:34, which meant the winner would be decided by one thousandth (.001) of a second.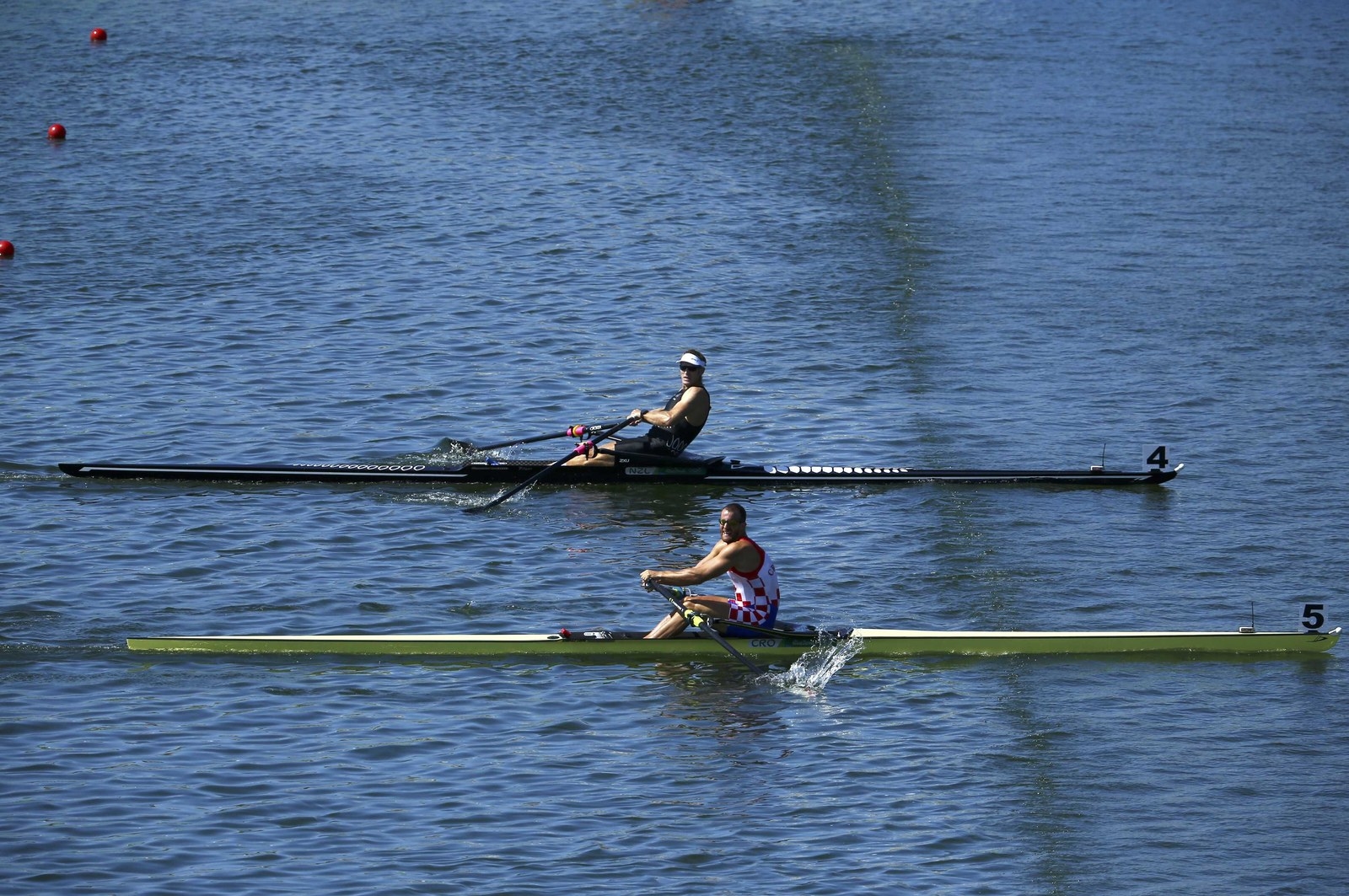 Meanwhile, everyone watching was just like:
After a nail-biting two minutes, Kiwi Mahé Drysdale was named as the winner, successfully defending his gold medal.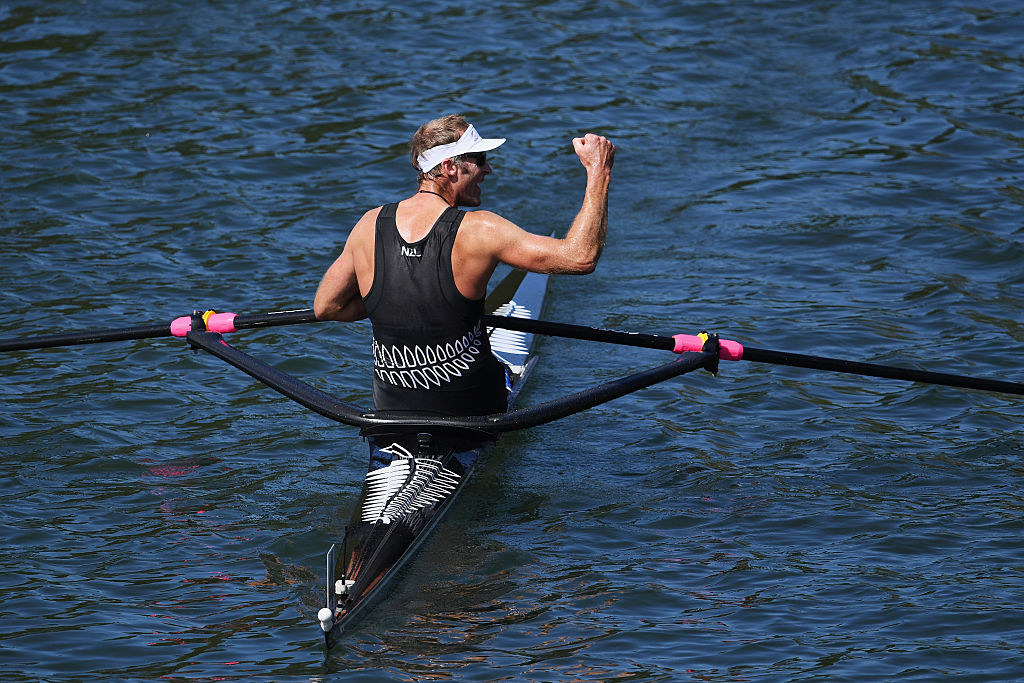 People were losing it on Twitter over the close race.
So yeah, a 2,000 meter race came down to just one centimeter. MADNESS.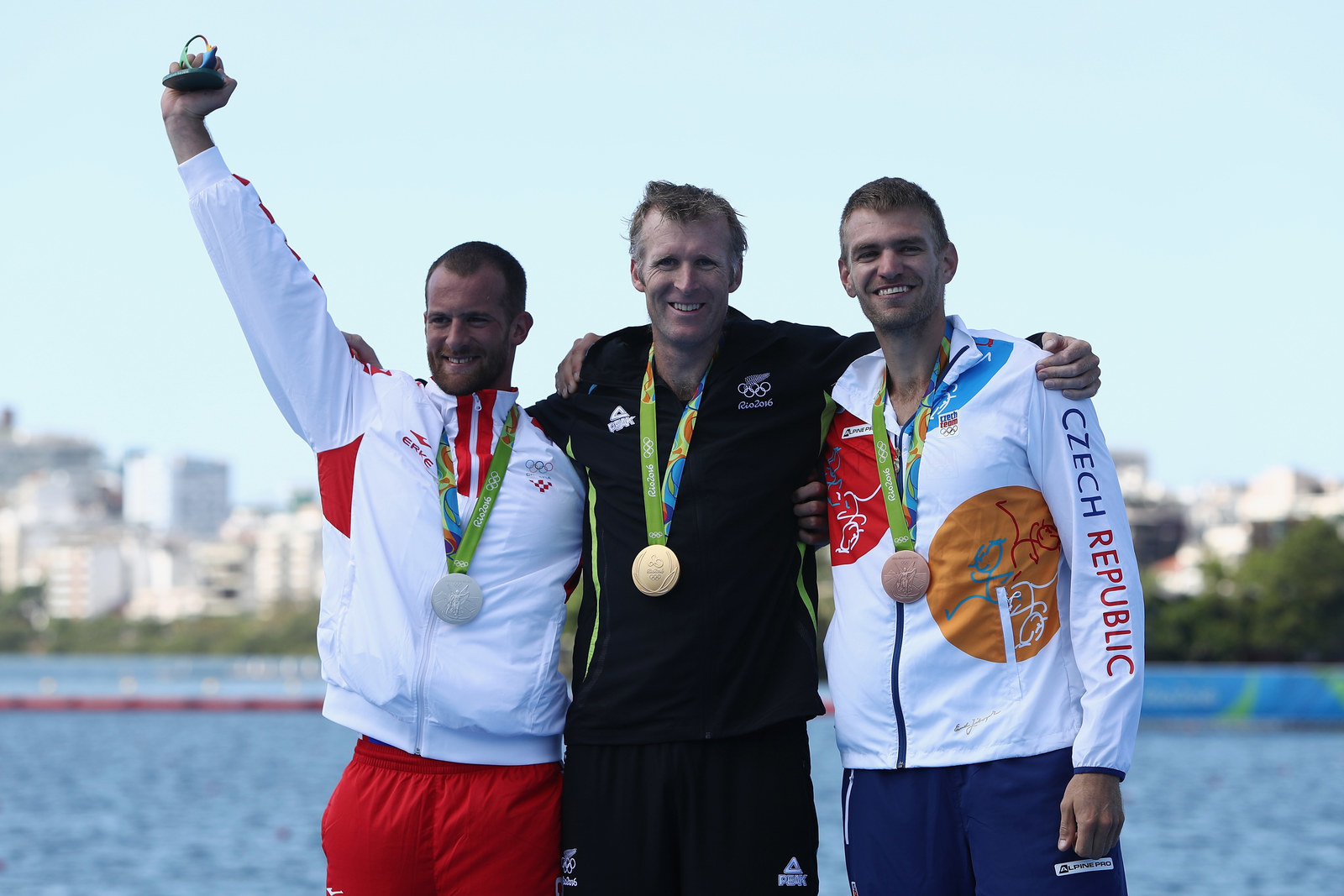 And to top it off, the 37-year-old Kiwi broke a world record, too.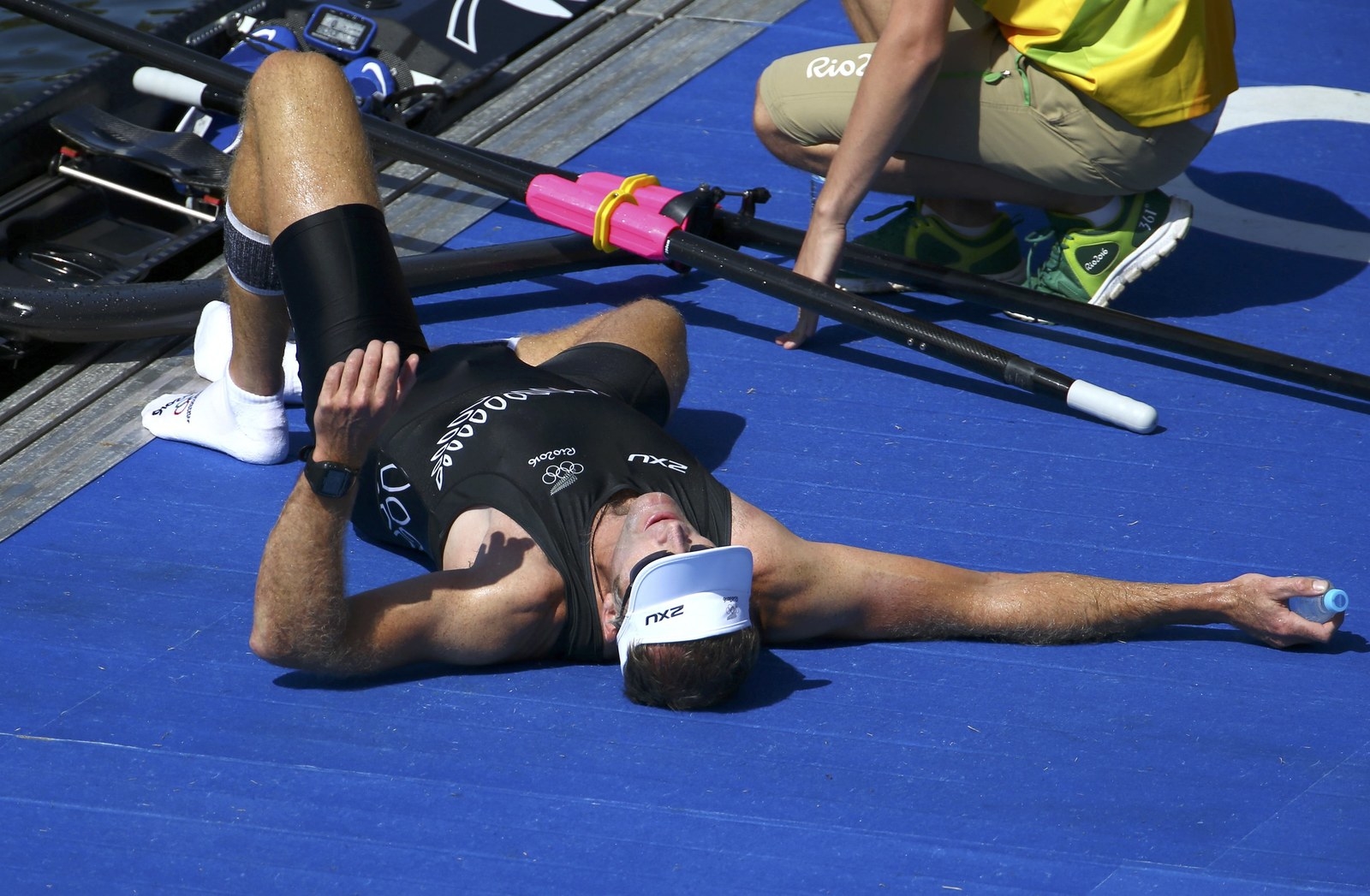 Congratulations, Mahé!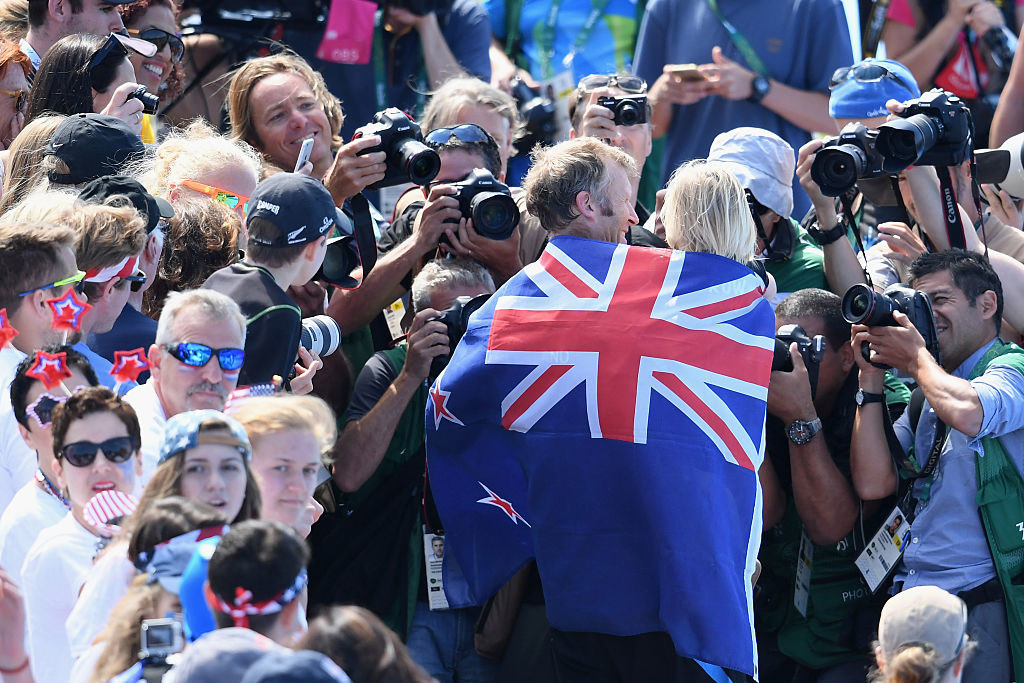 And good job to all of you Olympic super-humans!