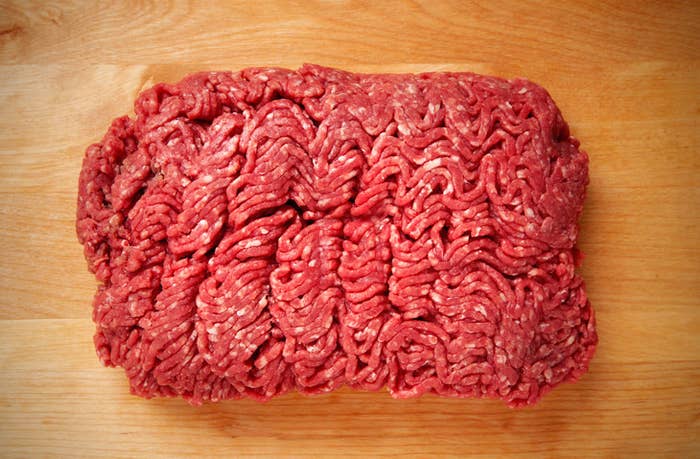 United States Department of Agriculture Food Safety and Inspection Service (FSIS) has got beef with a certain Arizona-based meat company.
FSIS announced a major recall on Thursday following an outbreak of salmonella that has sickened 57 people in 16 states so far.
The FSIS was first notified of an investigation of salmonella Newport illnesses in September, which they eventually traced back to store-bought raw ground beef supplied by JBS Tolleson in Tolleson, Arizona. JBS USA is a subsidiary of a Brazilian company, JBS S.A., the world's largest processor of fresh beef and pork.
The company is now recalling some 6,500,966 pounds of raw beef products from retail locations around the country. We don't know exactly what they plan on doing with all that beef, and we don't want to know.
The recalled beef products, which include ground chuck and sirloin trimmings, were packaged on various dates from July 26 to Sept. 7 and are sold under the following brand names: Cedar River Farms, Gourmet Burger, JBS Generic, Grass Run Farms Natural Beef, Showcase, and Showcase/Walmart.
The FSIS is concerned about people who may have the recalled beef products in their freezers. "Consumers who have purchased these products are urged not to consume them. These products should be thrown away or returned to the place of purchase," FSIS wrote in a news release.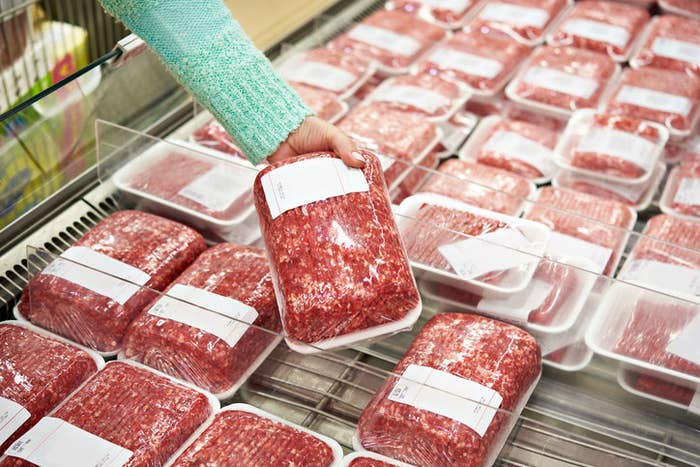 An infection with salmonella bacteria can cause salmonellosis, a common foodborne illness in the US. The CDC estimates that salmonella causes about 1.2 million illnesses, 23,000 hospitalizations, and 450 deaths in the US every year.
The symptoms of salmonellosis include diarrhea, abdominal cramps, and a fever — these typically start within 12 to 72 hours after becoming infected with salmonella. This illness lasts about one week and it's usually resolved on its own without any treatment.
Some people may develop severe symptoms and need to be hospitalized. Infants, the elderly, and people with weakened immune systems are at a higher risk for complications or death related to salmonellosis.
If you think you may have been exposed to salmonella or you are concerned about salmonellosis, talk to your doctor.
The bacteria are often linked to raw or undercooked meat, poultry, eggs, and other pre-prepared foods containing these products. Salmonella can also contaminate foods through contact with contaminated surfaces, cooking tools, or unwashed hands.
The FSIS recommends that consumers only eat ground beef that has been cooked to an internal temperature of 160°F. Other cuts of beef can be cooked to 145°F and put aside to rest for at least three minutes. These temperatures are high enough to kill harmful bacteria, such as salmonella, but you need to use a food thermometer that measures the internal temperature.