Last week, the CDC tweeted a photo of what appears to be a regular poppy seed muffin — but it's not, because some of those poppy seeds are actually ticks... yes, TICKS.
Here are the five ticks just in case you couldn't spot them in the photo. They're the poppy seeds with legs.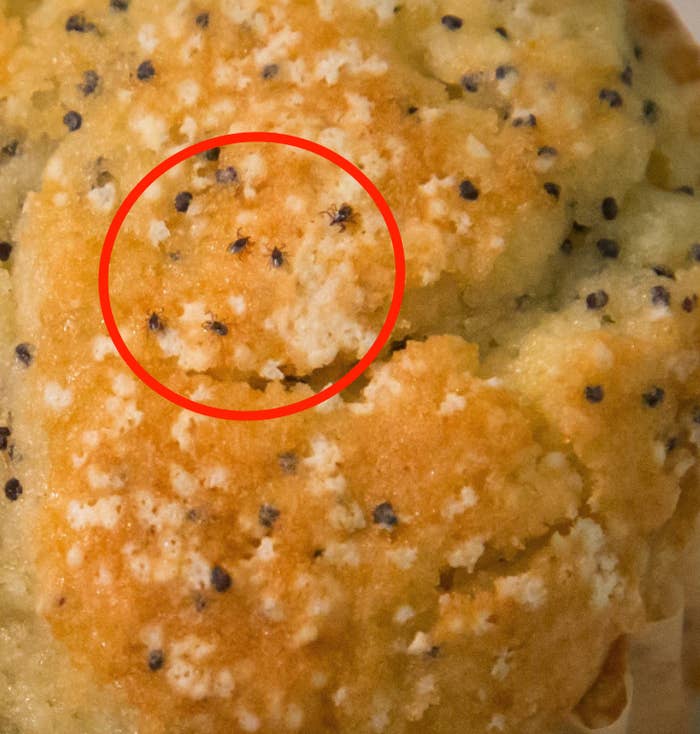 The CDC might've been trying to show that ticks are small and easy to miss, but their use of a muffin to illustrate this point just ended up grossing everyone out.
Seriously, people are not happy about the tick muffin. Here are some of the replies to the CDC's original tweet:
Several days later, the CDC followed up with an apology tweet: "Sorry we ticked some of you off!"
Still, it doesn't change the fact that poppy seed muffins, breads, bagels, and buns are ruined forever.