Charlie Hinderliter, now 39 and living in St. Louis, is recovering and reminding others to get vaccinated after the flu almost killed him earlier this year.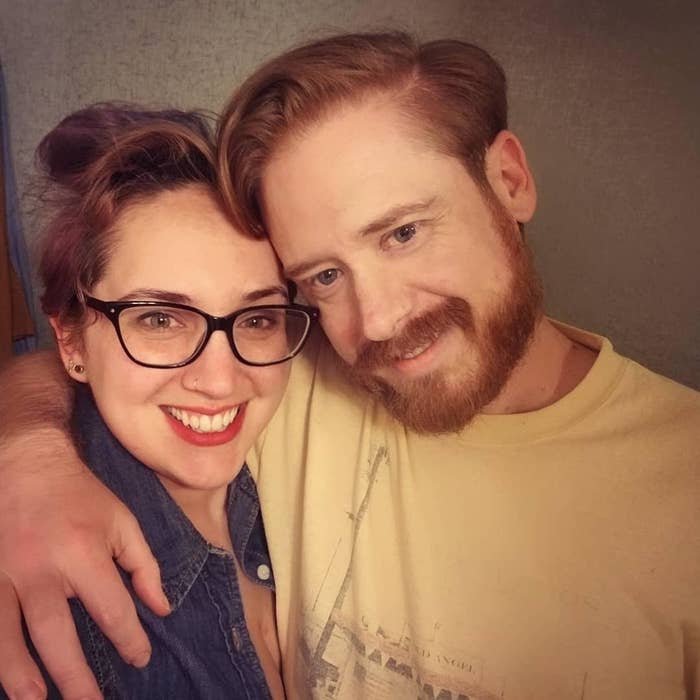 When Hinderliter got the flu in January, he assumed he would recover — but just two weeks later, he was in a coma.
A few days after Hinderliter and his wife got sick, they went to the doctor and both tested positive for influenza A (H3N2).
This was the predominant circulating strain during the 2017–2018 flu season, and it's known for being particularly nasty. Last season's flu shot wasn't as effective at protecting against H3N2 (about 25% effectiveness compared to up to 65% for other strains included in the vaccine).
"I got sick a few days before Lindsey, so she got Tamiflu but I did not because my symptoms had started more than 48 hours before," Hinderliter told BuzzFeed News. Tamiflu is an antiviral medication that can help ease the severity of flu symptoms and shorten the course of illness, but it's most effective when taken within 48 hours after the onset of symptoms.
A few days later, Hinderliter went back to the doctor and was sent to an emergency room, where he had blood work done and was allowed to go home. By the next day, his condition had worsened, and he was delirious with a high fever, Vehlewald said. She took him to the ER at Mercy Hospital in St. Louis; within 15 minutes, doctors had put her husband in a medically induced coma.
"I don't remember anything from that day [January 27] to February 8," he said.
The flu had led to pneumonia and sepsis, a life-threatening complication of an infection, and his organs were failing. He spent 58 days in the intensive care unit.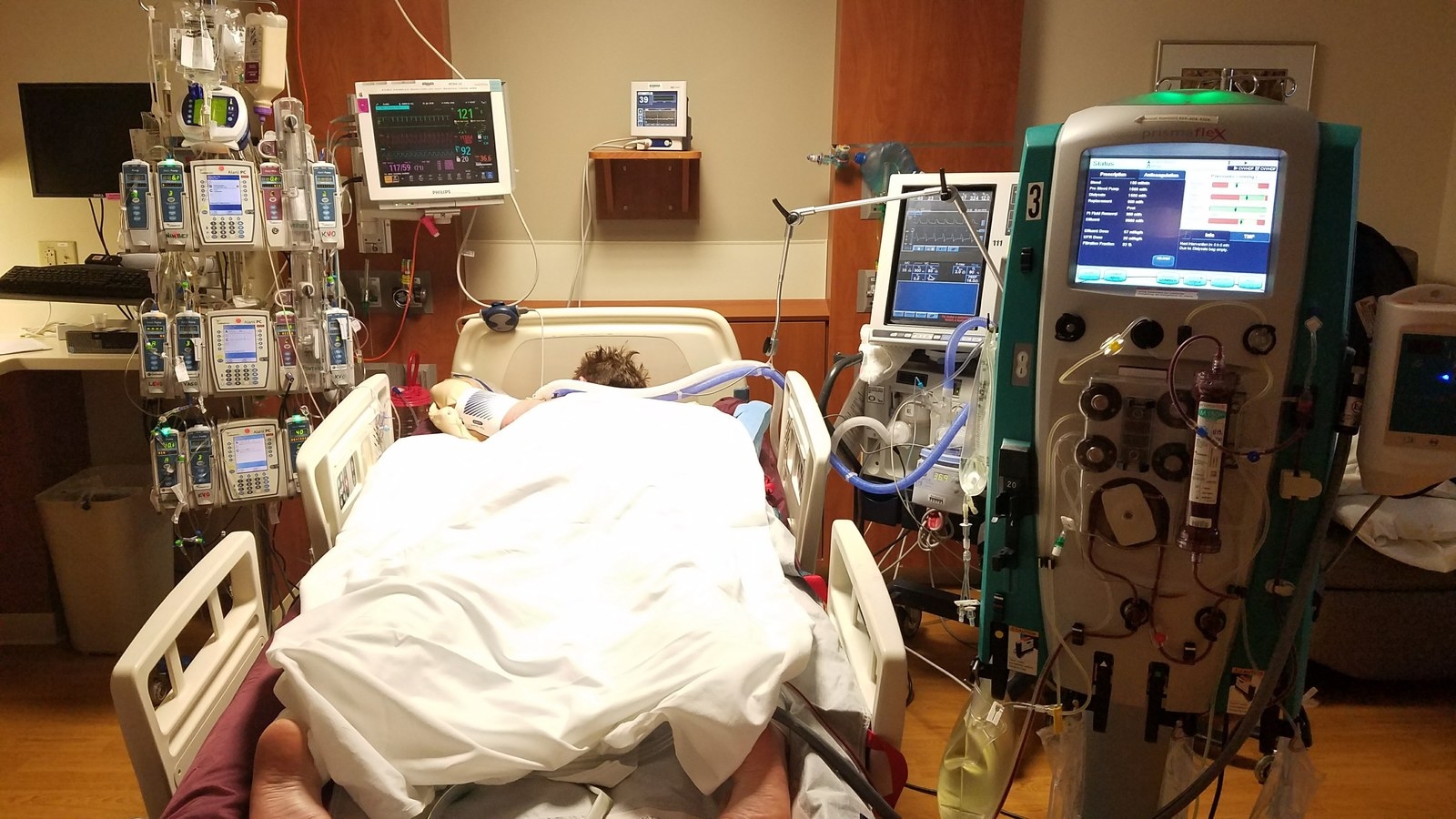 When Hinderliter woke up, he said he was told that the sepsis had turned into septic shock and he had total organ failure. "My kidneys had shut down — I was intubated and put on a ventilator," he said. "Then I was scheduled for surgery to put me on ECMO, a life-support system to take control for my heart."
When he was in the coma, his father and brother traveled from out of state to say their goodbyes, and doctors spoke to Vehlewald about funeral arrangements. "I was literally at death's door," he said.
Fortunately, Hinderliter turned a corner about a week later, he said. His heart was strong enough to beat on its own and his vitals were improving, so he was taken out of the coma. However, he had a long road to recovery.
Hinderliter spent 58 days in the ICU and lost 40 pounds. The muscular atrophy he developed as a result of the coma left him too weak to speak, stand, or swallow (he ate through a feeding tube that went into his stomach).
After the ICU, he spent another 21 days recovering in a nursing facility. "I was actually in the same nursing home as my grandmother, which was not something I anticipated [...] but I did have the coolest walker in the home," he said, laughing.
Despite some hearing loss in one ear and scars from surgeries, he is expected to make a full recovery.
In mid-April, about three months after he got the flu, Hinderliter was able to leave the nursing facility. "I got home two days before my 39th birthday," he said. After that, he had in-home nursing visits and physical therapy until he was well enough to function on his own.
Hindeliter has a new set of scars from his stay in the hospital, he said, and he's suffered permanent hearing loss due to some of the drugs that saved his life. "Given the tradeoff, I'll take what I got."
It's going to take about six more months until his strength and endurance return to a normal level, but he is expected to make a full recovery. "Life feels much more normal, and that's amazing," he said.
"You'd never guess a few months ago he almost died," Vehlewald said. "Honestly, for a few months after, having him home felt like a too-good-to-be-true trap [...] the first time he got a tiny cold after all of this, I kind of went into a tailspin. But he recovered easily."
Hinderliter said he's sharing his story to spread awareness about the dangers of the flu and to encourage others to get vaccinated.
"I have no problem with vaccines, and I think herd immunity is a good idea ... but I was just lazy and didn't feel like getting [the flu shot]," Hinderliter said. He isn't alone. Influenza vaccination coverage in the US is only about 47%, according to the CDC, which means that about half the population skips the flu shot, for whatever reasons.
The flu is deadly. It can kill healthy adults. Last winter, an estimated 80,000 people died from the flu and its complications in the US — including 180 children — the highest number in the past 40 years.
Even if you recover from the flu, you can spread it to other people who have a higher risk of developing complications or dying, such as young babies, the elderly, and people with weak immune systems.
The best way to protect yourself and others is by getting the seasonal flu vaccine. It's not perfect — it's only about 60% effective at best — but some protection is always better than none. This year, the CDC recommends that everyone 6 months or older get vaccinated by the end of October. Talk to your doctor if you have any questions.