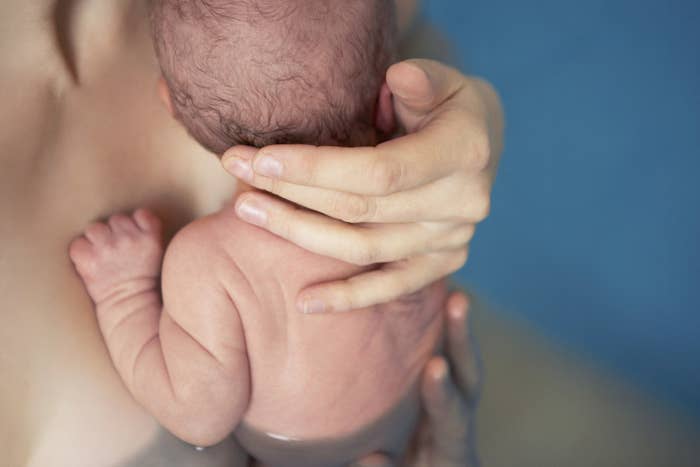 An online community of "free birthers" is facing backlash and some are moving off social media to private channels after the death of an infant last month. The woman who had the baby, which died during the birth, was a member of a now-defunct Facebook group where she shared her experiences while she was in labor.
Free birthing, also known as unassisted childbirth, is when a person intentionally gives birth without any medical assistance or interventions. No scans, drugs, monitoring, or trained personnel are in sight, and in some cases, women go to remote locations specifically to give birth. Unlike unassisted births that occur because of an emergency (in the car on the way to the hospital, for example) or a lack of access to medical care, free births are a conscious choice.
There's also a difference between free births and planned home births, which typically involve a skilled birth attendant, such as a midwife or doula, who can help assess when medical intervention might be necessary, Dr. Yvonne Butler Tobah, an OB-GYN at the Mayo Clinic in Rochester, Minnesota, told BuzzFeed News.
"This is a community of women who want the 'most natural experience possible' without medical intervention," she said. This may mean giving birth at home or even at a campsite in the woods — sometimes, completely alone.
It's a tiny, and relatively radical, subset of the women who choose to give birth outside of a hospital or birthing center in the US. About 1% of births, or about 35,000 births, occur in the home each year in the US and approximately 1 in 4 of those are unattended, according to the American College of Obstetricians and Gynecologists (ACOG).
However, the free birth movement is becoming increasingly popular in the US — mostly because of the internet and social media, which have allowed a niche group to become a much larger online community.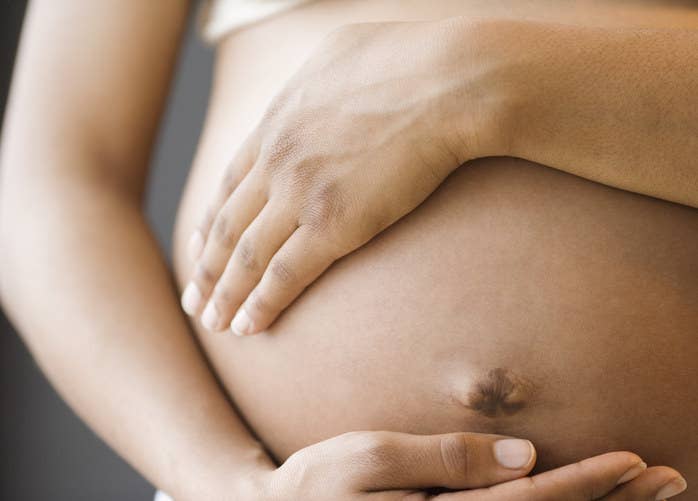 First-time free birthers and veteran moms alike connect through message boards, Instagram, and Facebook to discuss experiences and even share videos or photos of their free births. One private Facebook group, called the Free Birth Society, had over 6,000 members before it was permanently closed last month.
But the Free Birth Society isn't limited to Facebook — it's a company founded by Emilee Saldaya, a former doula in Los Angeles. It's described as a movement for women who want to reclaim autonomy during pregnancy and childbirth. In addition to a website, podcast, two blogs, and an Instagram account with over 22,000 followers, the Free Birth Society offers virtual consultations and coaching packages ranging from $98 to $899.
The company also sells an online course called the "Complete Guide to Home Birth" for $600. According to the website, the course prepares women for unexpected home births, and provides them with a "deeply comprehensive understanding of what normal physiological birth looks like and how to allow it to unfold optimally."
As of Nov. 1, the company allows women to apply to join an exclusive, paid membership network, marketed as a safer and more private space to replace the Free Birth Society Facebook group. Saldaya shut the group down after facing backlash when a member wrote about losing her infant during a free birth.
The Free Birth Society did not immediately respond to a request from BuzzFeed News for comment.
The bereaved woman whose infant died spoke to the Daily Beast under the pseudonym "Lisa." She said she was in labor for six days in a remote California desert before doctors delivered her stillborn baby, Journey Moon. During that time, she posted updates in the Facebook group — receiving messages of encouragement — until she finally sought help after her water broke and she was in severe pain from not being able to urinate.
"[Journey Moon] passed due to a massive urinary tract infection I had… I'm laying in the hospital writing this," she posted in the group, according to the Daily Beast.
Although many members were supportive, some criticized the mother for not seeking medical attention earlier — including trolls who had secretly joined the Free Birth Society — and the post was allegedly shared outside of the group. Some blamed the mother for her infant's death, calling her a "baby killer," according to Daily Beast.
On Oct. 22, Saldaya posted an announcement on the Free Birth Society public Facebook page that she was permanently closing all four private groups after she had also endured "endless harassment" and received death threats.
In the same announcement, Saldaya denied any involvement in the birth of Journey Moon, stating that she did not accept payment from the mother, offer any medical advice, or tell her not go to to the hospital. Saldaya did, however, state that she corresponded with the mother over Facebook messages and offer words of support during and after the birth.
"The painful reality is that babies do sometimes die, in all settings, including the hospital, and every pregnant woman must contend with the possibility of death, which exists for each of us," Saldaya wrote.
Unassisted childbirth is not illegal, and pregnant women have the right to make their own decisions regarding labor and delivery. They also have the right to refuse care at any point. Informed consent is required from patients before providers can proceed with any intervention or surgery (with a few exceptions in emergency medicine).
Additionally, you cannot force someone to deliver at a hospital, said Butler Tobah, who did not treat "Lisa." However, there are times when OB-GYNs do not recommend planned home births, even with a skilled attendant — for example, if the mother has a hypertension disorder or the baby is in a breech position. In these cases, it's safest to deliver at a medical facility that's equipped to handle high-risk deliveries, Butler Tobah explained.
Women who are pregnant should always talk to their provider to understand the potential risks and find out what is the best option for them and their baby.
Most women who are considered low risk can have a vaginal delivery, Butler Tobah said, but it's also hard to predict when complications will arise. Things can change and decisions must be made very quickly when it becomes an emergency situation and the mother or the baby's life is at risk.
"That's the tricky thing about obstetrics — we have two patients, the expectant mother and her unborn fetus," she said. Many interventions that are necessary to deliver the baby safely, such as an emergency cesarean section or the use of forceps or other devices, can also affect the mom — sometimes, negatively.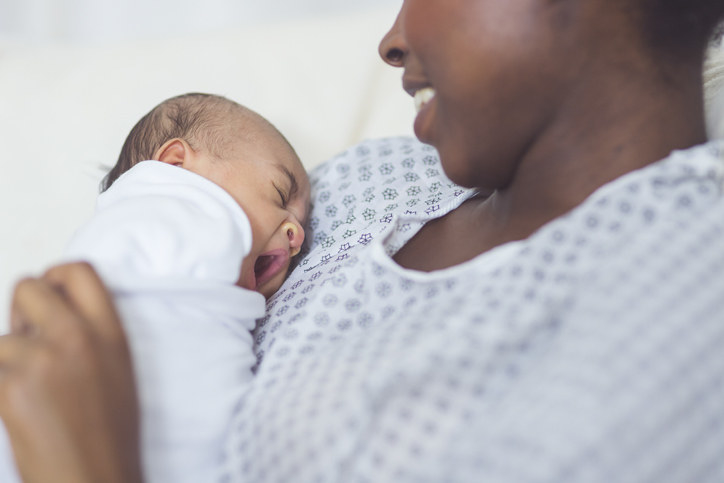 When the reality of a delivery is different from the mother's expectations, this can cause conflict or lead to feelings of dissatisfaction and mistrust. The free birth movement, according to the website, is rooted in the idea that there is more to childbirth than what's offered by traditional obstetrics and midwifery systems. In some cases, women may feel that the medical model has failed them.
It's important to have adequate communication between providers and patients about goals, risks, and potential outcomes before delivery. "There are times when the medical community as a whole, specifically obstetricians and midwives, can do a better job in educating patients on what to expect and how things might change," Butler Tobah said.
Butler Tobah also points out that it isn't helpful to attack women for the decisions they make, and that this does not allow for healthy communication. "Rather than ostracizing a population of expecting mothers, it's important to engage them with a useful education that will provide them with both the empowerment they deserve and expectations for delivering their newborn," she said. For example, one may have a home birth and plan not to utilize any medical interventions, but also have protective measures in place and a strategy in case things go wrong.
"There are a lot of things that we can do to improve the experience of women and also meet them halfway or all the way, if we can, in their expectations while at the same time, making the childbirth experience safe," Butler Tobah said.