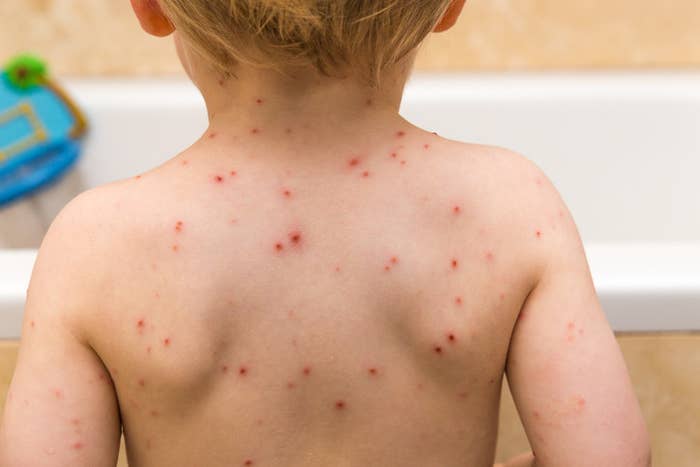 A school in North Carolina with a large number of students whose parents use religious exemptions to opt out of vaccines is currently experiencing a massive outbreak of chickenpox.
The viral infection, also known as varicella, causes an itchy blistering rash. It has the potential to cause serious complications in children and adults who are unvaccinated.
The outbreak was first reported in late October and the number of infected students has grown to 36, Dr. Jennifer Mullendore, medical director at Buncombe County Health & Human Services, told BuzzFeed News. It's the largest outbreak of chickenpox to hit North Carolina in some 23 years, or since the varicella vaccine became available in 1995, the Asheville Citizen-Times reported.
Asheville Waldorf School is a private school located in Asheville, North Carolina, that serves children from nursery school to sixth grade. The school has the highest religious exemption rate among kindergarteners in the county and one of the highest in the state of North Carolina, according to Mullendore.
Overall, 110 of the 152 children at the school, or about 72% of students, were not vaccinated for chickenpox due to religious exemptions, she said.
Buncombe County is one of many "anti-vaxxer hot spots" in the country where the number of nonmedical exemptions, and unvaccinated children, is increasing. "The county leads the state in religious exemptions to required vaccines," Mullendore said. "We've talked about how we are a ticking time bomb for vaccine-preventable disease outbreaks ... and this [chickenpox] outbreak shows that."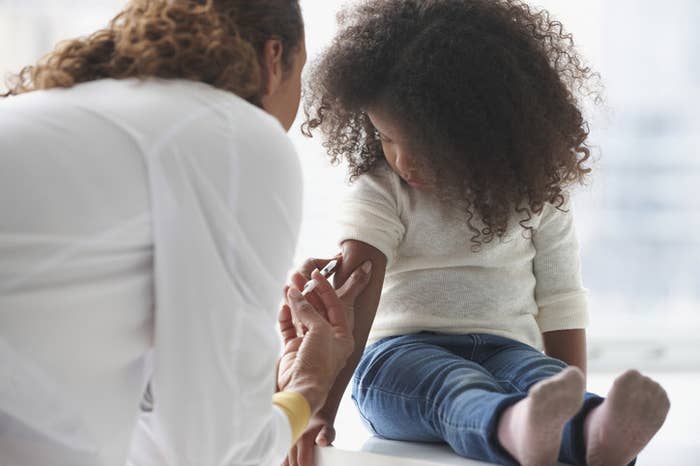 In the US, all 50 states (and the District of Columbia) have laws requiring that children be vaccinated against certain diseases before entering schools or day cares. Exemptions to these state or local requirements fall into two categories: medical and nonmedical.
Medical exemptions are allowed when a child has a medical condition that prevents them from being able to receive a vaccine, according to the Centers for Disease Control and Prevention (CDC). Nonmedical exemptions occur when a parent refuses to vaccinate their child for religious or philosophical/personal beliefs.
Under North Carolina law, kindergarten-age children must receive two doses of the varicella (chickenpox) vaccine before entering school. The state allows for medical exemptions, but they must be requested by a physician licensed to practice in the state.
North Carolina also permits religious exemptions in cases where "the bona fide religious beliefs of an adult or the parent, guardian or person in loco parentis of a child are contrary to the immunization requirements," according to the North Carolina Department of Health and Human Services. In order to request one, the parent simply has to submit a written statement to the school.
Each year, schools report to the state the number of kindergarteners who have an exemption (either medical or religious). The data for the current school year aren't available yet, Mullendore noted, but during the 2017–18 school year, 68% of kindergarteners at Asheville Waldorf School had an exemption to at least one immunization required for school entry.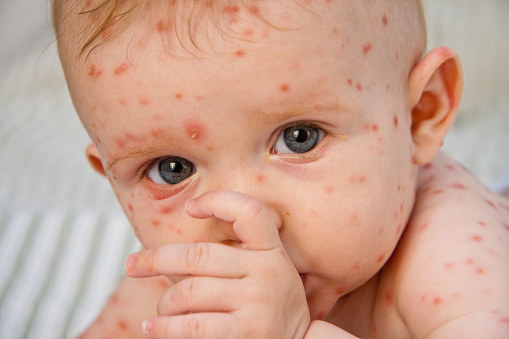 Chickenpox is a highly contagious infection caused by the varicella zoster virus (VZV). It causes a fever, fatigue, and a rash of itchy, fluid-filled blisters that may start on the abdomen and spread around the body. It spreads through direct contact with blisters or an infected person's saliva or mucus. The illness usually lasts about 5 to 7 days, after which the blisters turn into scabs and a person is no longer contagious, according to the CDC.
Most children who get chickenpox won't develop a serious illness, Mullendore noted, but the infection can cause serious complications such as skin infections, pneumonia, swelling of the brain (encephalitis), or bloodstream infections. Those who are at higher risk for complications from chickenpox include people who are immunocompromised, infants under 1 year, pregnant women, and adults or adolescents who were never immunized as children.
There is a safe and effective vaccine that can help prevent chickenpox and also shingles, a painful, blister-causing reactivation of the chickenpox virus that can develop later in life. You can still get chickenpox after receiving the vaccine, but symptoms are usually milder and there are fewer blisters.
Children who get chickenpox can spread it to siblings who are too young to be vaccinated or older relatives who are at greater risk of complications. So it's important for children to get the vaccine if they can, not just those who are most vulnerable to serious side effects.
Since the vaccine became available in 1995, the number of chickenpox cases and deaths in the US has dropped dramatically, Mullendore noted. However, when communities have high rates of unvaccinated people, this allows for the infection to spread and cause outbreaks, like the one in North Carolina.
"We encourage everyone to get their children, and themselves, vaccinated to prevent illness and the spread of disease to others in the community who are relying on those of us who can get vaccinated to protect them."