White House Clears Way For Complete Withdrawal From Afghanistan
With frayed U.S.–Afghan relations at a breaking point, the Obama administration has officially given the green light to begin planning for a complete withdrawal from Afghanistan by the end of this year.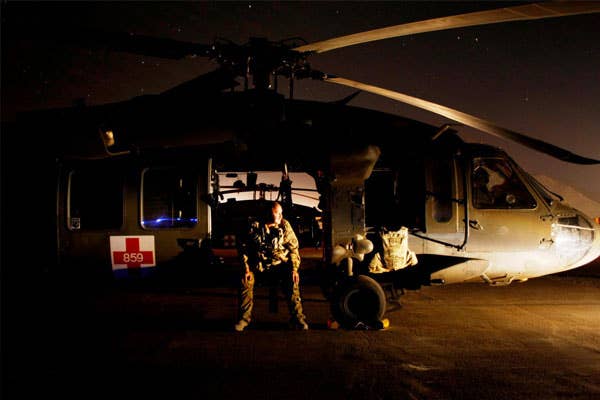 WASHINGTON — After months of stalled talks on what the U.S. presence in Afghanistan would look after the war ends this year, the Obama administration has given the green light to begin planning for a complete withdrawal of all U.S. troops from the country.
Those plans will allow American and allied commanders to "accomplish an orderly withdrawal by the end of the year should the United States not keep any troops in Afghanistan after 2014," Defense Secretary Chuck Hagel said Tuesday.
The U.S. defense chief will lay out the Pentagon's "zero option" plans — the term used to describe a complete U.S. withdrawal from Afghanistan — to top NATO commanders during the alliance's upcoming ministerial meeting in Brussels this week.
The announcement comes weeks after reports that top officials at the U.S. Embassy in Kabul have plans in place outlining how the U.S. diplomatic mission would continue under a full American withdrawal.
Hagel touted the move, one the administration has been wary to press forward on publicly, as a "prudent step" toward ending America's 13-year war in Afghanistan.
The announcement also represents the death knell for postwar negotiations between Washington and Afghan President Hamid Karzai.
"President Karzai has demonstrated that it is unlikely that he will sign the Bilateral Security Agreement (BSA)," Hagel said Tuesday, referring to the proposed U.S.-led postwar plan for Afghanistan.
His comments echo those of Director of National Intelligence James Clapper, who told Congress earlier this month that there was little to no hope the Afghan leader would agree to the American plan.
Karzai has made repeated attempts to stonewall postwar talks since negotiations with the United States and allies began nearly two years ago.
During those talks, the White House and Pentagon pushed for a postwar U.S. force of 8,000 to 10,000, to support the Afghan military and conduct counter terrorism operations after 2014.
But Karzai's public defiance of the U.S. plan has been seen as an effort to build support among Afghans in Taliban-controlled areas of the country, ahead of planned presidential elections set for April. Karzai's brother, Qayum Karzai, is one of several candidates vying for the presidency.
Tuesday's decision by the White House on an Afghan withdrawal is also being driven by the country's upcoming elections, a top defense lawmaker said Tuesday.
Washington's public pursuit of a full U.S. withdrawal from Afghanistan is a clear signal to Karzai's eventual successor that the zero option is a real option, not just rhetoric, according to Sen. Carl Levin (D-Mich.).
For months, U.S. diplomats have "given [Karzai] the wrong impression that we need his signature" to lock in a postwar pact, Levin told reporters on Capitol Hill.
"We do not, we need the signature of an [Afghan] president" to solidify a deal, Levin said, adding Tuesday's announcement could set the stage for the BSA's approval by the new Afghan leadership.