Download The App That Won "Best News App" At The Webbys!
Make sense of the world with the best app in news.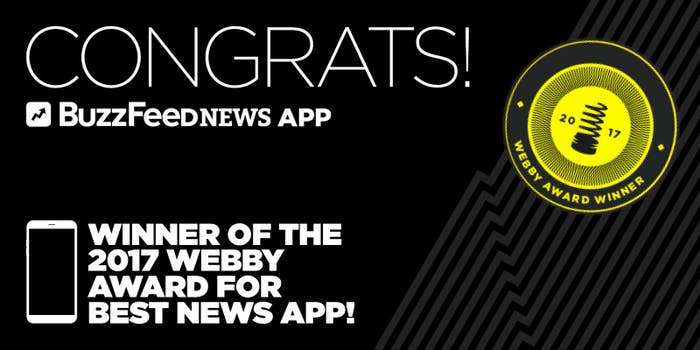 The BuzzFeed News app was voted "Best News App" at the 2017 Webby Awards. And once you try it, you'll understand why!
Our news app brings you the most important and most interesting stories from around the world, hand-picked by our editors. We'll send you notifications on the news that matter most to you. And it's completely free to download and use! Download it for iPhone or Android.