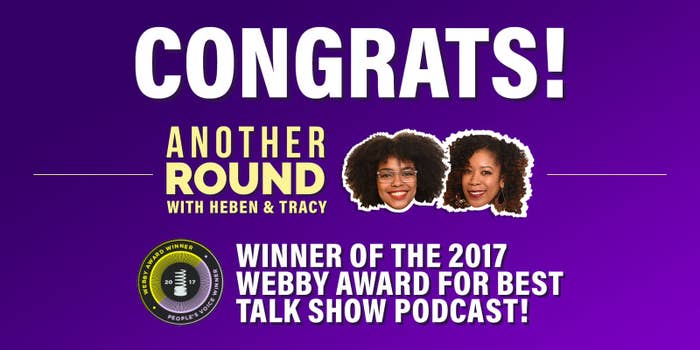 BuzzFeed's Another Round podcast just took home two big awards: The Webby Award and the People's Voice Webby for "Best Interview/Talk Show Podcast." And if you subscribe to "Another Round," you'll understand why!
Another Round is BuzzFeed's boozy and culture-savvy podcast covering everything from Black Lives Matter to the unique pleasures of mangoes, with guests ranging from Jordan Peele to Uzo Aduba. If you haven't subscribed yet, you're missing out!

So join Tracy and Heben every week and subscribe to the Webby Award-winning Another Round podcast today! You can subscribe on Apple Podcasts, Google Play, Spotify, and more.