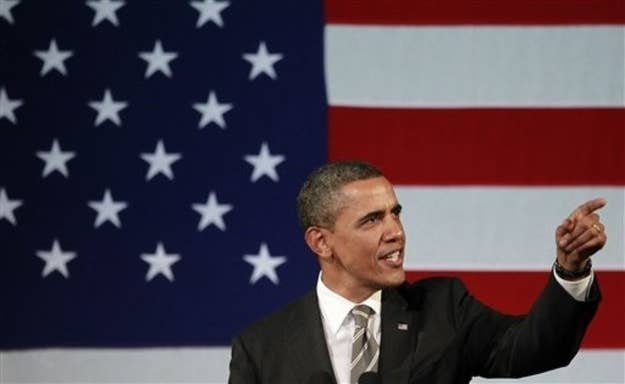 Lizza's long article concludes with its core case:
Obama didn't remake Washington. But his first two years stand as one of the most successful legislative periods in modern history. Among other achievements, he has saved the economy from depression, passed universal health care, and reformed Wall Street. Along the way, Obama may have changed his mind about his 2008 critique of Hillary Clinton. "Working the system, not changing it" and being "consumed with beating" Republicans "rather than unifying the country and building consensus to get things done" do not seem like such bad strategies for success after all.
That sounds like the outlines of the case we're hearing with increasing sharpness from the White House: That Obama faces out-of-control "Tea Party" Republicans (The Tea Party and Congress poll worse than he does), and that he's a tough enough figure to keep them at bay.
That requires discarding the core of Obama's old promise -- that there isn't a red or blue, conservative or liberal America- - in favor of something more like Hillary Clinton's partisan vision. The Lizza piece suggests that Obama has, in fact, been educated to believe his old unifying rhetoric is hopeless.
The piece also includes a rare glimpse at simmering bitterness over the 2008 primary.
"I went over to Obama, I'm a big supporter of the President, but their campaign was entirely a character attack on Hillary as a liar and untrustworthy. It wasn't an 'issue contrast,' it was entirely personal," says Neera Tanden, a former Clinton and Obama aide now heading the Center for American Progress.

The article is worth reading in full for other key details. One is that, contrary to some versions of the history, top economics adviser Larry Summers argued against a bigger stimulus for policy reasons, not because it couldn't be done politically.
ALSO: Lizza doesn't seem to cite a source for his confidential White House documents, and I emailed him to ask whether I'd missed the reference.
"There's no single source," he replied. "They are from multiple sources over the course of the administration. Just a lot of patience and going back to people again and again."