The Most Famous Republican In Kansas Skipped The Caucuses
Charles Koch appears not to have participated in his state's vote. The high-profile funder of conservative causes hasn't picked a horse.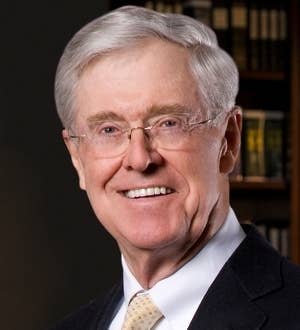 About 30,000 Kansans turned out to their state's Republican caucuses today, giving Rick Santorum a bare majority of their votes and the state's delegates.
But industrialist Charles Koch, a central figure in the Republican Party's recent conservative revival, skipped the event, his spokeswoman confirmed Saturday.
Kansas Republican officials overseeing Wichita's caucus process "do not think he was there," said Kansas GOP executive director Clay Barker, and Koch Industries spokeswoman Melissa Cohlmia said Koch had indeed taken a pass on the gathering.
But Koch's absence from the primary process isn't limited to Kansas: Neither he, nor David, nor the company's PAC have given money to any of the candidates for president this cycle.
Their estranged brother Bill Koch, however, supports Romney.