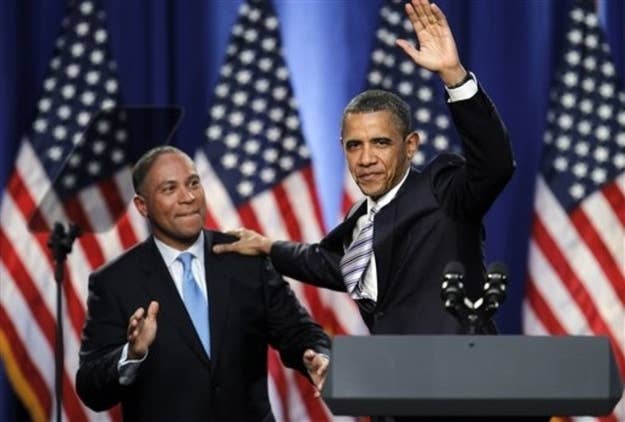 MYRTLE BEACH, South Carolina—Maryland Gov. Martin O'Malley previewed a new line of attack against former Massachusetts Gov. Mitt Romney here — contrasting Romney's job creation record in the Bay State to his Democratic successors.
O'Malley, in South Carolina to offer the Democratic response to last night's Republican debate, outlined the new attack in an interview with BuzzFeed, noting that Romney had among the worst job creation records before the recession hit -- something Romney defends by pointing out that he presided over a recovery.
"In easier times, Massachusetts ranked 47 out of 50 states in job creation," he said. "The only ones that were lower — had a lower rate of job creation — were Ohio and Michigan, and Louisiana, whose major city had been wiped out by a hurricane."
"You contrast that with leadership shown under Democratic Gov. Deval Patrick, where he's been protecting investments in education. He has made Massachusetts even more competitive in life sciences and biotechnology… Now Massachusetts ranks fifth among the 50 states in job creation. I think it's a pretty stark contrast to what Romney did on the job and what Deval Patrick is doing [in worse times]."
The general election argument cuts at the core of one of Romney's key credentials cited in his bid for the White House — his time as governor of Massachusetts. Democrats are hammering away at the other half as well, Romney's tenure at the helm of Bain Capital.