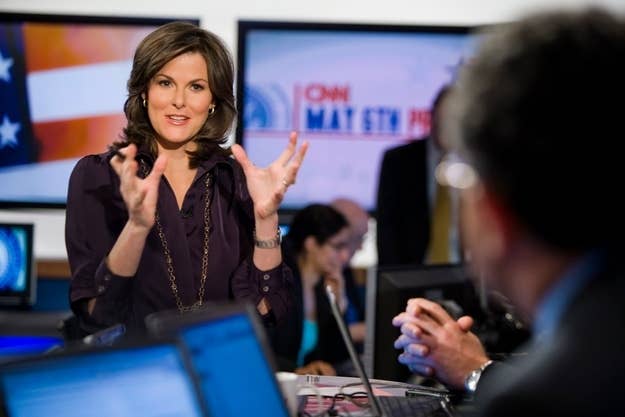 The bitter battle between former CNN host Campbell Brown and the American Federation of Teachers — most recently over unions' roles defending teachers accused of sexual abuse — deepened today, with the United Federation of Teachers — a key New York City AFT affiliate — accusing Brown of "the equivalent of a blood libel."
The phrase typically refers to the age-old accusation that Jews kill Christian children, a reference whose Wikipedia page is linked in the item.
"As educators and teacher unionists, there is no professional responsibility we take more seriously than the safety of the students we teach and care for," wrote UFT Vice President Leo Casey. "The entirely false slander that we protect and defend sexual predators is, for us, the equivalent of a blood libel. There are not words to describe the feelings of anger and outrage we have that the Mayor of the City of New York and his proxies would stoop to such contemptible falsehoods.
The phrase "blood libel" has drawn wide criticism for other introductions in lower-stakes matters of American politics. Sarah Palin raised eyebrows when she claimed to be the victim of "blood libel" in the aftermath of an attack on Rep. Gabrielle Giffords.
The president of the Anti-Defamation League, Abraham Foxman, called Casey's use of the phrase "inappropriate and over-the-top," although he added that the fact that the statement had been made by a midlevel official of a local union meant that it wouldn't be high on his priority list: "Who cares?"
Brown also criticized the union's post in an email:
"I am deeply disappointed in their response," she wrote. "Addressing the issue of sexual misconduct in the classroom is important on the merits. Rather than engage in a constructive discussion, they are injecting a really toxic charge to try and stop that discussion before it even starts."
UPDATE: Casey emails:

I have a great deal of respect for Mr. Foxman and the ADL. I would simply say that while we are accustomed to having our positions misrepresented by the Mayor and his proxies, the slander that a union of teachers protects sexual predators and seeks to have them remain in the classroom was so beyond the pale of acceptable discourse, so utterly violative of our life's work as educators and unionists, so cynical in its use of children in an attempt to demonize us with falsehood, that it evoked that comparison for me. I regret if it was in any way disturbing to Mr. Foxman.
UPDATE: The context of Foxman's quote has been clarified.