South Carolina Republicans Demand Firing For "Sikh Jesus" Jibe
A top Democrat made the ethnic remark on Twitter last night of Gov. Nikki Haley. The remark "has brought shame on our state and offended honorable South Carolinians," writes the GOP Chairman.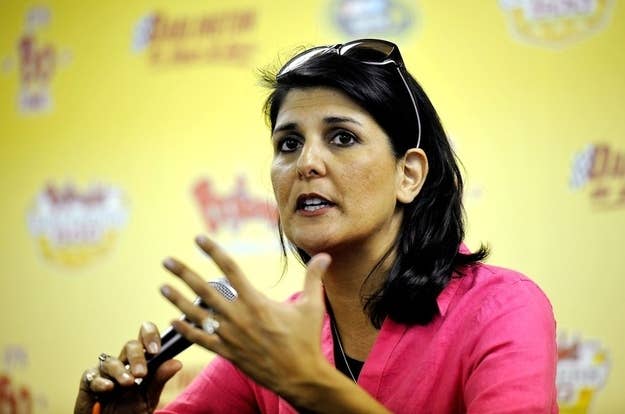 A South Carolina Republican source emails over a letter from South Carolina Republican Party Chairman Chad Connelly to State Senator John Land, over a top State Senate Democratic official's labeling Governor Nikki Haley "the Sikh Jesus" on on Twitter last night.
From: Matt Moore
Subject: Letter from SCGOP Chairman to Senator John Land
Date: May 17, 2012 10:31:37 AM EDT

May 17, 2012

Senator John C. Land, III
513 Gressette Building
Columbia, South Carolina 29201

Dear Senator Land,

Last evening, the Executive Director of your Senate Democratic Caucus, Phil Bailey, made one of the most offensive, bigoted remarks I've ever heard. (http://www.buzzfeed.com/buzzfeedpolitics/south-carolina-democrat-labels-haley-sikh-jesus)

In calling Governor Nikki Haley a "Sikh Jesus," Mr. Bailey has brought shame on our state and offended honorable South Carolinians.

As the highest-ranking Democrat in South Carolina, I call on you, Senator Land, to immediately apologize to South Carolinians and end your party's relationship with Mr. Bailey.

Failure to take these steps means that you and the Democratic Party endorse such despicable comments.

Sincerely,

Chad Connelly
Chairman, South Carolina Republican Party

Cc: Dick Harpootlian, Chairman, South Carolina Democratic Party