Rubio Rules Out Key Deductions
Unclear how Romney would close the deficit.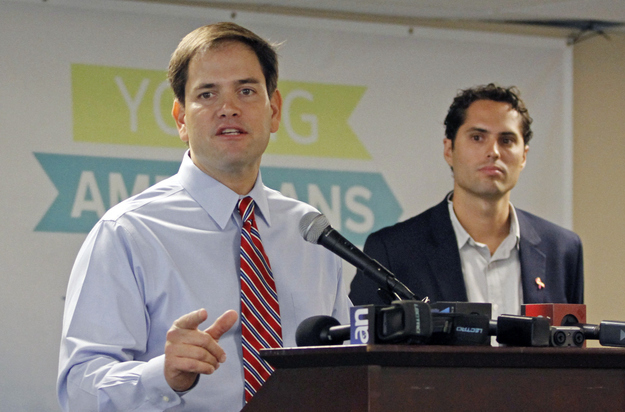 A top Senate ally of Governor Mitt Romney said this morning that he opposes limiting two of the largest tax deductions that could be included in a plan to close the deficit and reform the tax code.
Florida Senator Marco Rubio told reporters and editors in Manhattan Tuesday that he did not think that the charitable deduction, the home interest deduction, or the mortgage interest deduction should be eliminated as part of a broad fiscal bargain.
"There will be a very helpful debate about whether things like the charitable deduction, the health insurance premium, the home interest deduction should be part of the deal," Rubio said in response to a question about tax reform. Reducing "those, especially the home interest deduction is troubling, because it really helps the middle class. Do you really want to hurt charitable giving in a country when you are saying that you want to rely less on government and more on private institutions to deal with these issues? And how are you going to raise taxes on people on their health care premiums when you are saying you want their to be a system in place where folks can have more control over their own money?"
Rubio's comments could suggest some kind of means-testing for those deductions — he suggested separately at the meeting hosted by Bloomberg View that he would support means-testing for Medicare — but on their face they appear to essentially make impossible Mitt Romney's promise to cut tax rates broadly while closing the deficit by eliminating $5 trillion in deductions over 10 years.
Romney has already suggested eliminating itemized deductions for high-income families and restructuring the system with a new deduction cap:
"You could use your charitable deduction, your home mortgage deduction, or others – your health-care deduction," he said earlier this month. "And you can fill that bucket, if you will, that $17,000 bucket that way. And higher income people might have a lower number."
But analysts have struggled to make his figures add up to anywhere near $5 trillion, and taking three of the largest tax deductions off the table would put that goal even further out of reach.