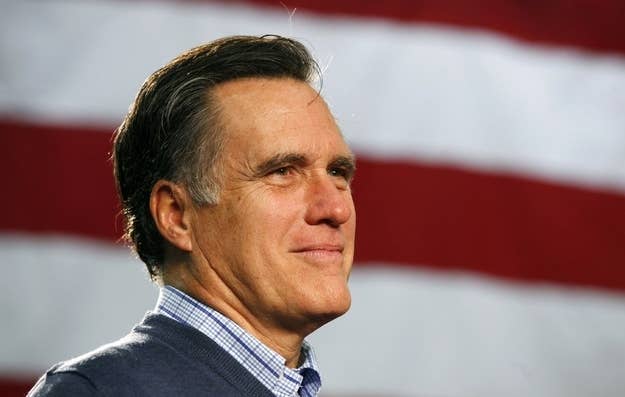 Mitt Romney suggested in today's debate that only rich people should run for office, and then quickly celebrated the fact that he'd forced a rival to take out a loan against his house.
Romney said his father, Michigan Governor George Romney, had told him, "Mitt, never get involved in politics if you have to win an election to pay a mortgage."
"If you find yourself in a position when you can serve, why you ought to have a responsibility to do so if you think you can make a difference," he recalled his father telling him. "Also, don't get in politics if your kids are still young because it might turn their heads."
A few seconds later, he bragged about his run against Teddy Kennedy.
"I was happy he had to take a mortgage out on his house to ultimately defeat me," he said.
The exchange with Newt Gingrich brought out Romney at his most tone-deaf, and echoed his offer of a $10,000 bet to Rick Perry in an earlier debate.
Romney's rivals are already looking for ways to turn his wealth -- and his tone-deaf treatment of it -- into a liability. The Obama campaign regularly blasts him as out-of-touch with the lives of American workers.
And Santorum adviser John Brabender told BuzzFeed yesterday that Romney "comes across as the rich kid who shows you all his toys and then takes your toys away."