Romney Meets His Party
He speaks to the state chairmen in Arizona today. Zeke Miller reports from Scottsdale.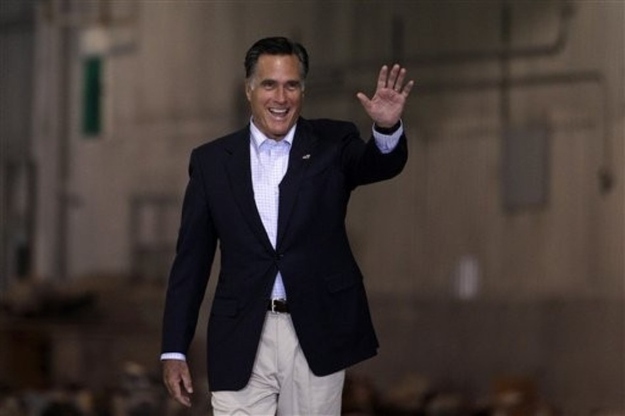 SCOTTSDALE, Ariz. — The Republican nominee, Mitt Romney, will come face-to-face with his party's leadership at as GOP State Chairmen gather here Friday.
For Romney, the forum offers an opportunity to at once thank many local supporters who have been crucial to his success thus-far, while reaching out to state party leaders who may have supported other candidates, but whose help he'll need in November.
Saul Anuzis, a long-time Romney backer and the National Committeeman from Michigan said his presence at the event means, "This is really a general election kickoff for the Party leadership."
The former Massachusetts governor will not make any new policy proposals at the open press event, a senior Romney aide said, but will sharpen his attacks on President Barack Obama and "offer a message to the leadership of the party of what type of president he's going to be."
Romney is also not expected to make an overt call for party unity, even as RNC Chairman Reince Priebus and other leaders appear ready to declare an end to the primary season after Tuesday's primaries in the Northeast.
"Every member of the committee understands where this race is, and we're going to be respectful," said the aide.
Glenn McCall, the National Committeeman from South Carolina, predicted that Romney will be speaking as though he is the nominee, even if officially he hasn't hit the 1,144 delegates requirement.
"I'm looking forward to hearing him talk about the swing states, and him giving us a little bit about how he's looking toward the committee for help, and how we can help his campaign," McCall said.
Others, like Tennessee Committeeman John Ryder, are looking for Romney to reinforce his commitment to party ideology.
"I'm looking forward to hearing a solid conservative Republican message — one that indicates the direction he's going to take the campaign, and how he's going to take the fight to the President," he said.
Before addressing the larger group, Romney will meet privately with members who were early supporters of his campaign to thank them for their help and offering a chance for them to have their photos taken with him.
Until last week Romney aides were unsure of whether the candidate could take time off the campaign trail to attend the event, but after Rick Santorum dropped out of the race they saw an opportunity.
"With all of these people here, how can't you reach out to them and try get them excited," offered another top Romney adviser.
Newt Gingrich and Ron Paul were also invited to attend, though both opted to send representatives to the meeting.