Romney Keeps It Vague On Tax Plan
He's leaving himself room to run — but also producing some questions about a plan with little substance, Zeke Miller reports..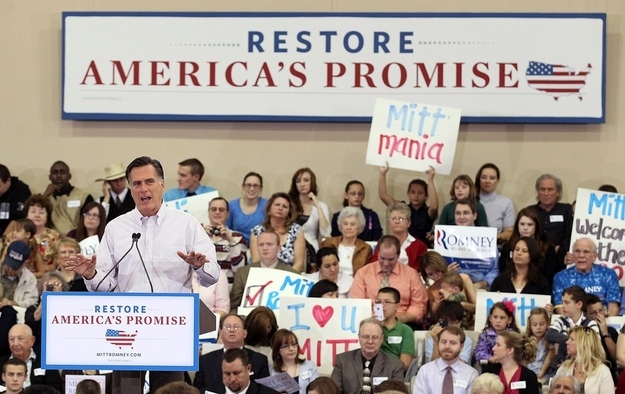 CHANDLER, Arizona—Mitt Romney's economic team continued their roll out of his tax plan with a call for reporters Wednesday afternoon, but their efforts raised more questions and provided few answers.
Economic Advisor Glenn Hubbard briefed reporters on the "revenue neutral" plan, but offered few details as to how the 20 percent cut to marginal tax rates would keep revenues static.
Hubbard said the plan would be partly "paid for" by unspecified spending cuts — which definitionally means the plan isn't "revenue neutral." More likely, the Romney team means for their plan to be "deficit neutral" and not contributing to the national debt.
But even that is uncertain, as the campaign refused to release a list of their spending cuts or detailing what the proposed changes to deductions for the wealthy would be. They would have to offset as much as $4 trillion in lost revenue from the Congressional Budget Office's baseline.
The Romney campaign is also counting economic benefits as a result of the tax cuts, a so-called "dynamic analysis" that is a break from the "static analysis" conducted by CBO.
Hubbard added that Romney wants many of these details to be worked out by Congress — meaning it's not possible to evaluate his plan in its entirety. He said the campaign would release its analysis of the Romney at some point, but aides declined to say exactly when that would happen.