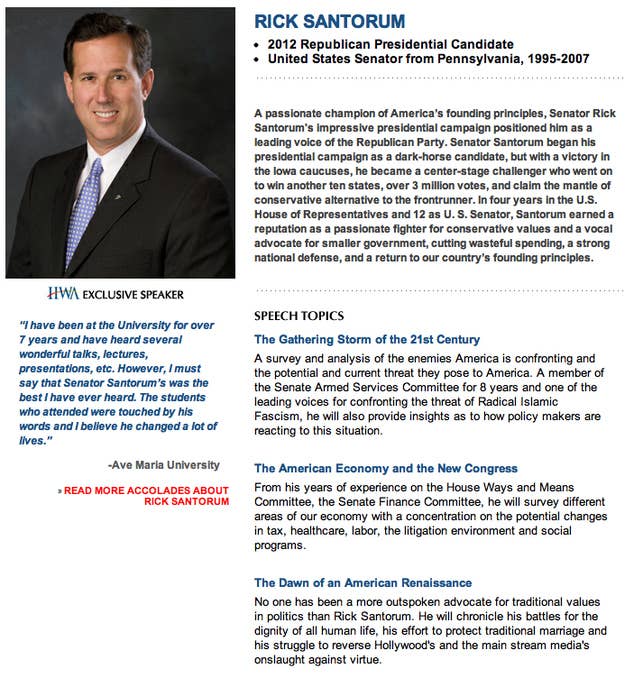 Rick Santorum is joining the ranks of politicians turning public speaking into a lucrative day job, offering his services through the Harry Walker Agency at — a source told BuzzFeed — between $40,000 and $50,000 a speech.
Santorum complained during the campaign of the income his family had lost by shutting down a consulting practice to run for president. That fee puts him in the range of MSNBC's Joe Scarborough, a cut below former Mississippi Gov. Haley Barbour, but if Santorum makes speaking a full-time job, it's the most lucrative, and least compromising, way for a politician to make substantial money.
His topics include national security, the economy, and the social issues he's long been identified with. "He will chronicle his battles for the dignity of all human life, his effort to protect traditional marriage, and his struggle to reverse Hollywood's and the main stream media's onslaught against virtue," the agency promises.
That speech bears the perhaps unfortunate — though obviously unintended — title, "The Dawn of an American Renaissance," sharing its name with a conservative publication widely viewed as racist.