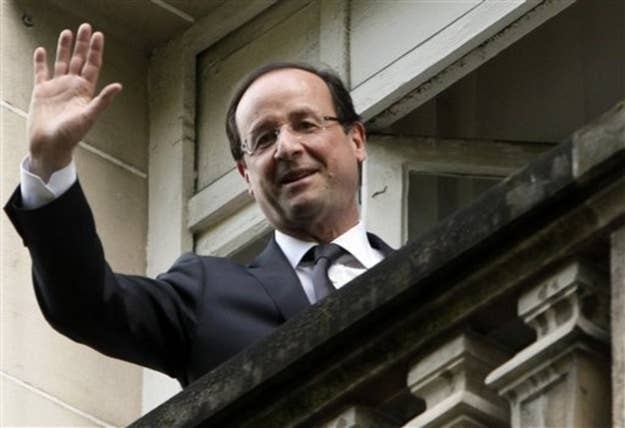 Former White House chief of staff and currrent Chicago Mayor Rahm Emanuel appeared underwhelmed by Francois Hollande, elected yesterday to lead France, according to a report in the left-wing French newspaper Liberation.
"To me, [Hollande] has more of the head of a prime minister than of a president," Emanuel reportedly said at a reception at the residence of the French Ambassador in Washington. When French diplomats suggested that Hollande could grow into the job, Emanuel reportedly shot back with his "professional" opinion that he couldn't imagine Hollande "grow[ing] in office."
But Emanuel's office cast the exchange differently.
"What the mayor said was just the opposite," his spokeswoman Sarah Hamilton told BuzzFeed. "What he said was: He doesn't know him, but through the U.S. press coverage, he looks more like a prime minister than a president, but everybody grows into their job."
Emanuel "wishes him the best of luck," Hamilton said.
The report is one of a series of ripples of the election of Hollande, a little-known figure here who didn't visit the U.S. during his campaign, over Sarkozy, known domestically as "Sarko the American." Though Sarkozy is a figure of the European right, he proved an important force in the Obama Administration, pushing the U.S. into a conflict in Libya, in particular.
In France, Obama was perceived to be supporting Sarkozy; in particular, Liberation writes, the White House, at the request of the Elysee, allowed Sarkozy's aides to film the French side of a telephone conversation between the presidents.
The U.S. Administration has, however, been formally neutral, and some here look forward to a French Administration willing to push Europe away from austerity and toward stimulus spending to revive the European economy.
Hollande, for his part, recently offered Slate's French site a tepid response to a question about the Franco-American relationship, promising to "assert the independence of France without complicating Barack Obama's job."
A spokeswoman for Emanuel didn't immediately respond to an inquiry about the French report Monday morning.