Rabbi Shmuley Boteach Says Congressional Bid Isn't Self-Promotion
Though he does have a book out. Called "Kosher Jesus."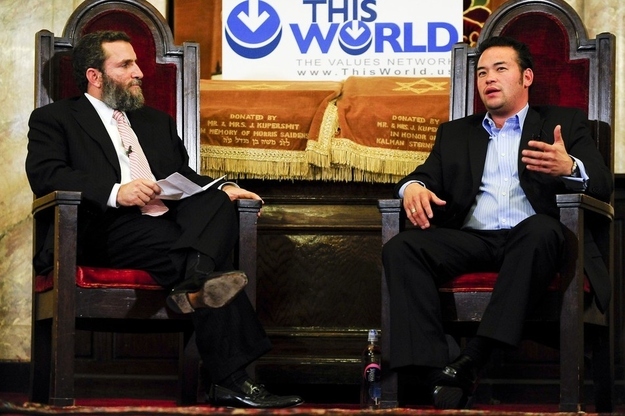 The ubiquitous celebrity rabbi was asked on Aaron Klein's WABC Radio show this evening whether his flirtation with a New Jersey congressional run is for real, or just self-promotion:
First of all, my book, Kosher Jesus, thank god, doesn't really need publicity. In fact, it got publicity I didn't even want. It became the object of a war in the blogosphere all over the Internet for those who have followed it carefully. A huge war….

The book has gotten a lot of attention. Thank God, it is already a bestseller on many Amazon subcategories. It was the # 1 Theology book. It was the # 1 Hebrew Bible Book. It was the # 3 Jesus book, and I can only imagine how many Jesus books there are on Amazon. So I think it's very unfair to say that I would announce this just to get the book publicity.

The reason why this announcement came out now has to do simply with deadlines. The deadline to enter the Republican convention in Bergen County, and as you said, the newly redrawn 9th District was midnight on the 31st of January. And I thought about running for public office for many years. I have even hinted to it in several of my columns that are published in the Jerusalem Post, published in the New Jersey Jewish Standards, the Huffington Post, sometimes the Wall Street Journal, etcetera.

But here I was given no choice. If I wanted to run in this election cycle I had to submit a letter by midnight on the 31st of January.
Boteach says he'll make up his mind by March 14.