Pro-Life Group Did Not Pen Letter Backing Romney
But the leaders of Mass. Citizens for Life say he is, indeed, pro-life. Ever since his "epiphany or what have you," says Fox.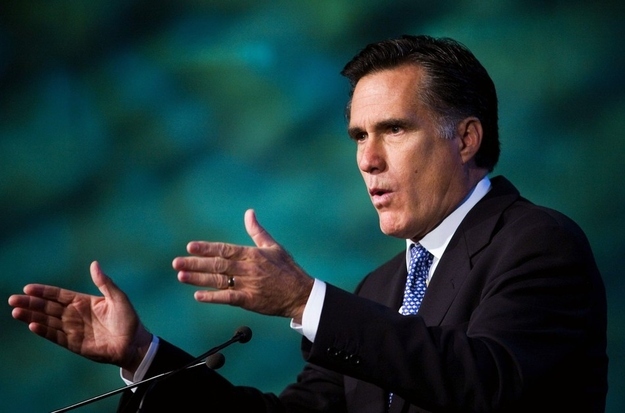 In the last two debates, Mitt Romney claimed that his pro-life credentials had been approved by the group Massachusetts Citizens for Life -- something the group has not formally done.
"The Massachusetts Citizens for Life have just written a letter last week describing my record and saying this is a solid record of a very pro-life governor. I'm proud of that record," he said in the Fox News/WSJ debate.

"I am pro-life. And the Massachusetts Citizens for Life and several other family-oriented groups wrote a letter two weeks ago and said they'd watched my record, that I was an avidly pro-life governor. I'm a pro-life governor. I am a pro-life individual," he said in the CNN debate.
The open letter to which Romney seems to be referring, printed in National Review Online earlier this month, including is signed by a number of Boston pro-life leaders, including a former Chairman of the Board of Massachusetts Citizens for Life, Joseph Reilly.
But the organization "has not taken a formal position," Edwin Shanahan, the current executive director of Massachusetts Citizens for Life, told BuzzFeed.
That said, Shanahan said he had no quarrel with the letter's substance.
"We believe Mitt Romney is a pro-life candidate and will continue to be a pro-life candidate," he said, adding that the group didn't plan to endorse any of the candidates.
Shanahan said he wasn't familiar enough with Romney's record on abortion as governor to discuss it in detail; critics say he could have vetoed a section of his signature MassCare legislation installing a Planned Parenthood representative on a statewide board, and did not.
The chairwoman of the board of Massachusetts Citizens for Life, Ann Fox, also said of Romney, "we are comfortable he will be a pro-life president."
"When Mitt Romney ran against Kennedy he was not pro-life. When he ran for governor, he was not pro-life. While he was governor he had – I'm not sure what he calls it, an epiphany or what have you – and since then he has had a pro-life position, he has acted on it," he said.
She also defended the decision to let Planned Parenthood take a role in the health care system.
"It's a rate-setting board, it's not a board that decides policy," she said.
This isn't the only way Romney has shaded his pro-life credentials from his days as governor in recent debates. The Washington Post's Fact Checker noted that Romney had touted the support of the Massachusetts Pro-Life Family Association, a group whose support he actually rejected when it was offered.