Paul Delegate Purge Sparks GOP Civil War In Maine
In a letter being circulated today, 23 state party leaders demand that top party figures allow Paul supporters to go to Tampa. Allegations of "a deal by Mitt Romney's campaign."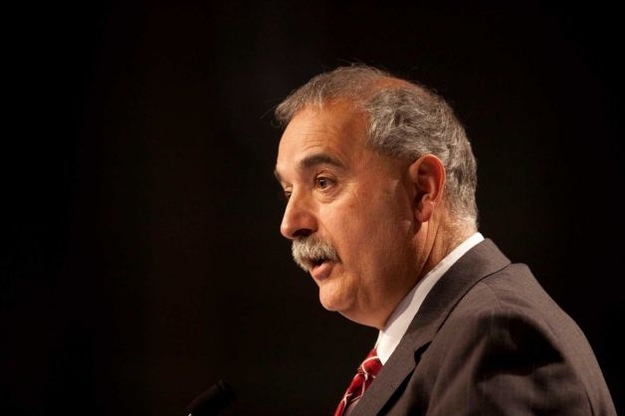 Divisions among Maine Republicans deepened Wednesday over Romney backers' attempt to purge Ron Paul supporters — who the Romney camp fears could wreak havoc at the Republican National Convention — from the state's delegation.
Peter Cianchette, a Bush donor and ambassador, and Maine Republican National Committeewoman Janet Martens Staples Saturday filed a challenge to 14 pro-Paul delegates and alternates, as the Boston Globe reported. Both were listed as Romney endorsers in a campaign press release in February.
Today, 23 members of the state Republican committee signed on to a letter to party chairman Charlie Webster denouncing the move, and demanding Staples' own resignation.
"The recent actions taken by National Committeewoman Jan Staples against the Maine Delegation are destructive to party unity, blur our focus on maintaining Republican majorities in the Maine House and Senate and provide fodder for opponents in the Democrat Party to attack our candidates in upcoming races," they write in the letter, provided to BuzzFeed by a Maine Republican.
"It is with great sadness and humility that I am calling a special meeting of our body. I thought that we had finally began healing after the convention. I thought we were ready to move on, work out our differences and strengthen our party in the House and Senate," Jonathan Pfaff a Cumberland committeeman and Paul supporter wrote in an email circulating the letter. "Unfortunately, our National Committeewoman, Jan Staples, has other priorities. She has decided to put her own personal agenda ahead of Maine Republicans. Some have argued she's done this out of spite for her unsuccessful bid to be re-elected. Some have argued that she's being offered a deal by Mitt Romney's campaign."
Pfaff complained: "As an example of Ms. Staples sentiments, she was recently quoted in the Portland Press Herald as saying, 'For us, it's trying to get back control of our party.' Who exactly is she trying to get back control from? We are all Republicans."