On The Trail, Santorum Pleads Poverty
Running for president is expensive.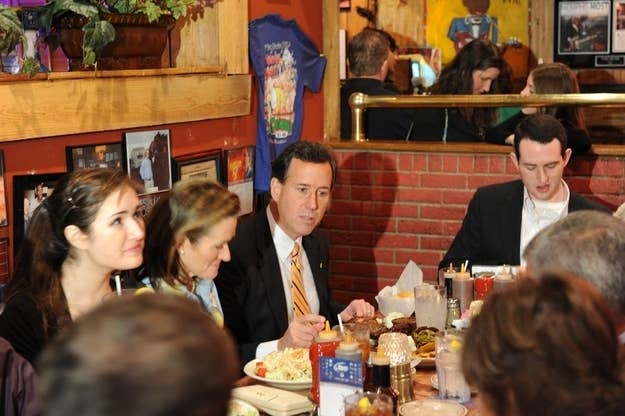 Miamisburg, OH — Rick Santorum told voters at a school here that he's spent down his savings running for president, and walked away from the money he was making in the private sector.
"I walked away from all of the jobs that I had and all the money," Santorum said at the Dayton Christian School. He and his wife Karen have been "spending down our savings," he said.
"That's not necessarily the best thing to do when you have three kids entering college in the next three years, but our country is worth it," he said.
The admission adds to Santorum's underdog appeal, but it also underscores a reality that will bear on him more intensely if he fails to win Ohio on Super Tuesday and his path to victory narrows to almost nothing.
Santorum, who has denied lobbying but worked for companies doing business with the government, reported earning nearly $1 million in 2010.