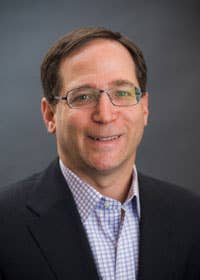 President Obama's attacks on the financial elite have always been hobbled by his personal affinity for them. Liberal finance figures like George Soros backed him during the Democratic primary, and he always just got along with those guys.
"I know both those guys; they are very savvy businessmen," Obama said of Lloyd Blankfein and Jamie Dimon in 2010, undercutting an effort to channel outrage at Wall Street. "I, like most of the American people, don't begrudge people success or wealth. That is part of the free-market system."
And while there's no doubt that Mitt Romney is Wall Street's broadly preferred candidate, Obama's current bundler list is full of financiers.
Among them is a managing director of Bain Capital, the firm Mitt Romney founded, and whose name Obama and Newt Gingrich have sought to make synonymous with vicious layoffs and predatory financial engineering.
Jonathan Lavine, the managing director at Bain, raised more than $100,000 for Obama, according to the campaign.
He's also a co-owner of the Boston Celtics, and reportedly helped organize a meeting between Obama and the team last March.