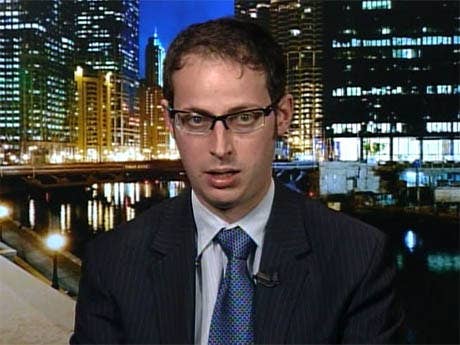 As the Democratic primary began to rivet public attention at the end of 2007, political junkies began to develop an obsession with a blogger under the name "poblano" on the liberal DailyKos who was analyzing and merging polling data with unusual sophistication.
The anonymous analyst dropped the occasional hint — he wasn't involved in politics, but did work with numbers — and the next summer came out as Nate Silver, a baseball statistician whose work had taken a similarly probability-focused approach to the sport as he did to politics.
Silver's work, and his lucid explanations had enormous appeal to, in particular, Barack Obama's legion of supporters, to whom he delivered the (accurate) news that the polls were on balance right, and their guy was likely to win. (Silver supported Obama but said his sympathies had no impact on his work.)
His work also, it turns out, drew the attention of the Obama campaign. Sasha Issenberg's new book on the science of politics, The Victory Lab reports that Silver's data-centric approach and skepticism of other media's — as the Obama campaign saw it — unsophisticated take on state polls won him an "obsessive following" in Obama's Chicago headquarters.
Obama's polling analysts, Issenberg writes, wanted to test their internal polls against Silver's model. And so — in an unusual step for the closely-held campaign, and for the analyst, who was then running his own website, FiveThirtyEight.com — the Obama campaign offered Silver access to thousands of its own internal polls, on the condition Silver sign a confidentiality agreement, which he did. (Silver, who now writes a widely-read blog for the New York Times declined to comment on the arrangement.)
"We wanted a little external validation that what we were seeing is what was actually going on," Michael Simon, a former Obama aide, told Issenberg.