Meet The New Super PAC
PAC+ says it will spend more than $10 million organizing for Obama in black and Latino communities. An independent effort from the left whose targets include Texas, Georgia.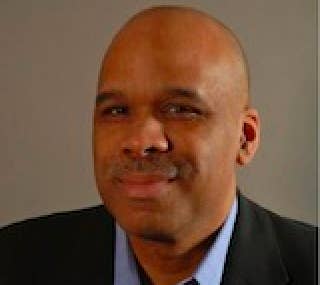 Progressive supporters of President Barack Obama, concerned at his early shortage of outside cash and eager to rally minority voters to the Democratic Party, will announce today that they have formed a new Super PAC whose goal is to spend more than $10 million in six states.
"We're really explicitly trying to build on the demographic changes in the country, targeting states where those changes can flip the balance of political power," said Steve Phillips, the chairman of the new group, PAC+. "We think that's really the route to go to build progressive power."
PAC+, grows out of the only major independent effort on Obama's behalf in 2008, PowerPAC. That organization, organized as a pair of non-profit organizations, flouted the Obama campaign's demand that wealthy supporters contribute solely to his campaign and spent. According to disclosure forms, it spent about $11 million running organizing campaigns on Obama's behalf in, particularly, black communities of Southern states. The new Super PAC, which is being formally announced at a Washington, D.C. press conference this morning, hopes to build its network of financial support from black and Hispanic professionals around the country, and to use the cash to broaden the Democratic Party's strength in black and Latino communities in six states.
It also begins on solid financial footing: Phillips, a former president of the San Francisco Board of Education, and his wife, the philanthropist and heiress Susan Sandler, gave more than $2 million to PAC+'s predecessor in 2008 and he said they will provide significant support to the new venture
The six states the group will target include the traditional swing states of Ohio and New Mexico, as well as states whose swelling Hispanic populations and other demographic changes could, some Democrats believe, put them into political reach soon: Arizona, Georgia, and Texas. The sixth state is California, where PAC+ is based and where its predecessor organization spent heavily in 2010 to pull a liberal, minority candidate for attorney general, Kamala Harris, over the finish line.
"What we're really trying to do is to get a foothold in these six strategic states that we think can be anchors to a new national political reconfiguration," said Phillips, who said the focus in Texas would be on three contested House races.
The new group isn't just focused on mobilizing black and Latino voters. It's also hoping to draw on the black and Hispanic professional class as its donor base, and boasts a national board of 65 leaders including political figures like former Clinton aide Maria Echeveste and Georgia House Minority Leader Stacey Abrams.
Phillips said the group would be independent of the Obama campaign.
"We're doing our own thing," he said, adding that he believes that Obama may struggle to tap into a network of donors as he did in 2008.
"There was such a moment in early 2008 that people opened up their checkbooks," Phillips said. "It's really hard to capture lightning in a bottle again. I realized the major donors I know would be more supportive of a sustainable operation that didn't just depend on their large checks."
PAC+, he said, is built to last beyond this election – something that may make it more attractive to donors than a purpose built SuperPAC, Priorities USA. It will also be structured as a membership organization, he said, and will target a slice prosperous African-American, Latino, and progressive white donors for $20 monthly contributions, Phillips said.
"People will be more inclined to invest in something that they can help get off the ground than something that is just depending on their own largess," he said.
The goal, Phillips said, is an organization spending more than $20 million in an election cycle.
He also said that the organization's mission of binding black and Latino voters tightly to the Democratic Party is more urgent than many Democrats realize, as Republicans groom a generation of young leaders of color like Senator Marco Rubio and Governors Susana Martinez and Brian Sandoval.
"We're in a race against the conservatives," he said. "They're prioritizing what needs to happen in that area more than the Democrats are, both in terms of their conscious identification and elevation of candidates, and in their consciously trying to recruit people."