Liberal Moneypot: We're Not Cutting Off Outsiders
Insider says the focus is on larger, more successful groups.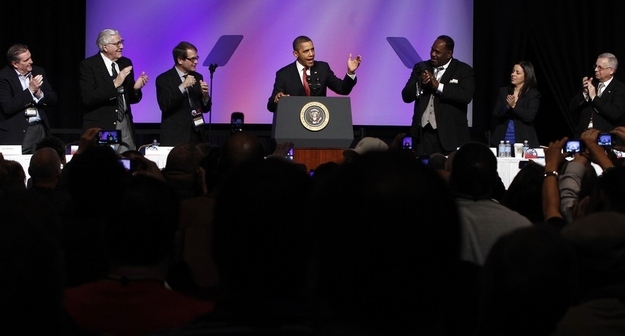 The Huffington Post's Ryan Grim scooped today that the Democracy Alliance, a billionaires' club funding key pieces of liberal infrastructure, was pushing aside some of its smaller grantees, including the liberal watchdog Citizens for Responsibility and Ethics in Washington and Third Way.
The Huffington Post suggested that the group is dumping constituents who are refusing to play along with Obama's reelection and the party infrastructure, but a person involved in the Democracy Alliance pushed back to BuzzFeed:
It's about concentrating resources. DA has always wanted to build anchor institutions for the progressive movement. The shift is to make sure the anchor organizations - those most connected to and depended on by the wider movement are adequately funded. Then, the other groups will also be able to get funded.

The timing is coincidental. The 2-year funding cycle is ending now. That's all.
Perhaps unspoken: Some of the groups that didn't get funded are seen by some as having outlived their oppositional usefulness, which peaked in the Bush years, while others – like the field organizing hub America Votes – continue to serve the movement.