John Edwards' Fall, As Told By The National Enquirer
The former candidate was acquitted on one federal charge today, as a jury hung on other counts related to a concealed affair. One thing that's clear: The supermarket tabloid got it right.
On October 22, 2007, the Enquirer first publishes an allegation of the affair.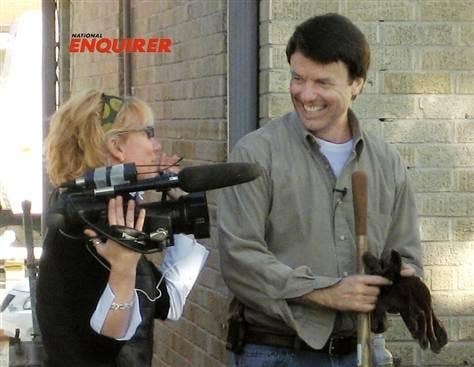 On December 31, as he campaigns in Iowa, the paper reports that Rielle Hunter is pregnant.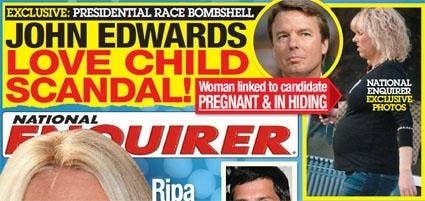 On August 6, 2008, The Enquirer snaps a picture of him with a child he later acknowledged was his.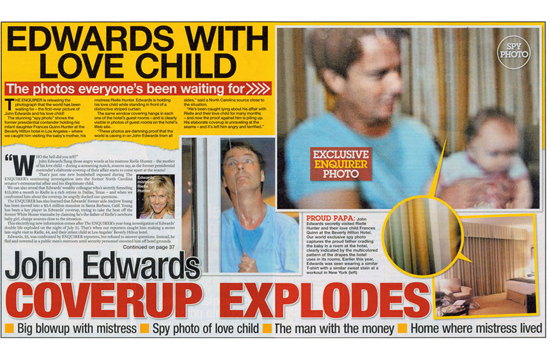 In September 2008, as Edwards denies paternity, the Enquirer publishes Hunter's story.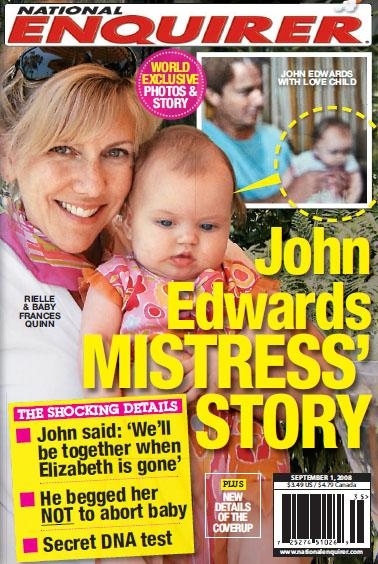 The New York Post's Page Six gets an honorable mention in the story, which the mainstream media's traditions and scruples made it difficult to confirm in the face of the candidate's denials.
The page dished on August 28, 2007:
WHICH political candidate enjoys visiting New York because he has a girlfriend who lives downtown? The pol tells her he'll marry her when his current wife is out of the picture.