In New Book, Romney "Defensive" At Questions About Wealth, Religion
Why an Iowa supporter got off the bandwagon.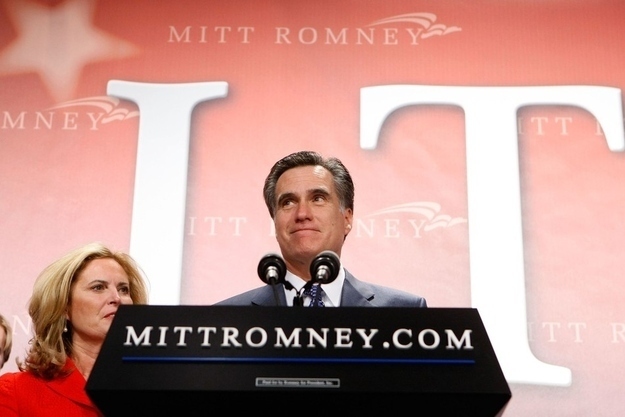 Mitt Romney and his wife Ann surprised a top supporter with his testy reaction to personal questions, according to a new biography from Boston Globe reporters that describes Mrs. Romney "storm[ing] out of the room" after her husband was asked whether he was too rich to connect to ordinary people.
The anecdote from "The Real Romney," a new biography from the Boston Globe's Scott Helman and Michael Kranish, is set in Boston in 2006, where Romney met top Iowa Republicans at the Ritz-Carlton to begin assembling a presidential campaign. A section of the book, which is due out next week, was provided to BuzzFeed by a source with early access to it.
Doug Gross, a Des Moines lawyer who chaired Romney's 2008 campaign there -- but has been a vocal critic this cycle -- "grilled" Romney, beginning with a question about his faith.
"I'm not changing my religion," Romney replied, the book says, "growing testy."
Gross continued, according to an anecdote sourced to Gross himself:
"We are sitting up here, up on top of the Ritz-Carlton, you are fabulously successful, hopelessly wealthy compared to most people.... Can you really related to an average voter?"
Romney became so angry and insulted, the book says, that "he didn't talk to me the rest of the night," according to Gross. "It was the coldest shoulder I've ever experienced."
Romney, the authors write, wasn't ready for obvious questions: "There was a brittleness to his self-certainty."
Gross, the authors continue, wound up being confirmed in his worries about the candidate; it's an anecdote that explains his defection this cycle.