Gingrich Returns To Speaking Circuit
Run don't walk. [UPDATED]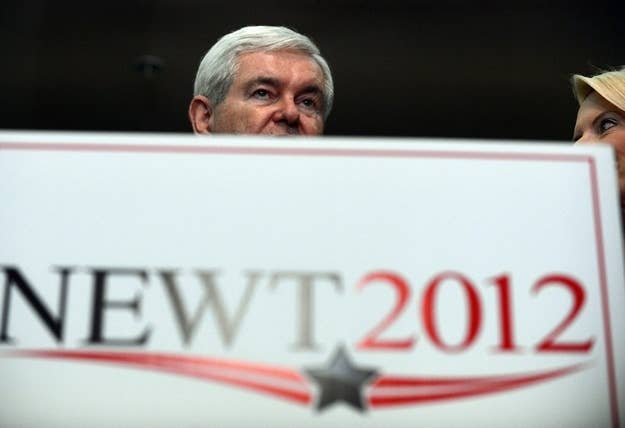 Newt Gingrich is back on the speaking circuit, but it's not clear that the presidential campaign has enhanced his value.
The Worldwide Speakers Group is offering Gingrich for speaking events in Washington, D.C. starting at $25,000 per speech, according to a source familiar with his arrangement.
The fees increase from there depending on the location of the event, and Gingrich charges more than $100,000 for speeches in Europe and Asia, the source said.
That puts his speaking fees below James Carville's and Mike Huckabee's, which can be seen here, but Gingrich — who is trying to reassemble his private sector empire after a presidential bid that left it in ruins — may be able to make up on volume what he loses on sticker price.
During the campaign, Gingrich cited his speaking fees as a guarantee of probity.
I did no lobbying of any kind – period," Gingrich said. "I'm going to be really direct, OK? I was charging $60,000 a speech. And the number of speeches was going up, not down. Normally, celebrities leave and they gradually sell fewer speeches every year. We were selling more."
UPDATE: Gingrich spokesman RC Hammond said the new rates are not in fact a discount:
Inside the beltway has bounced from $20,000 to $25,000.

Continental U.S. remains at $60,000 a speech.

And, heading abroad is as much as $150,000.

Turns out there is a demand for new ideas, solutions and innovation Newt is booked into the fall.
UPDATE: A source sends on Gingrich's fee schedule, which offers speeches for $50,000 on the East Coast, $60,000 on the West Coast.