Gates Won't Pull ALEC Grant
The Microsoft founder's foundation promised not to give future grants after a campaign from the left.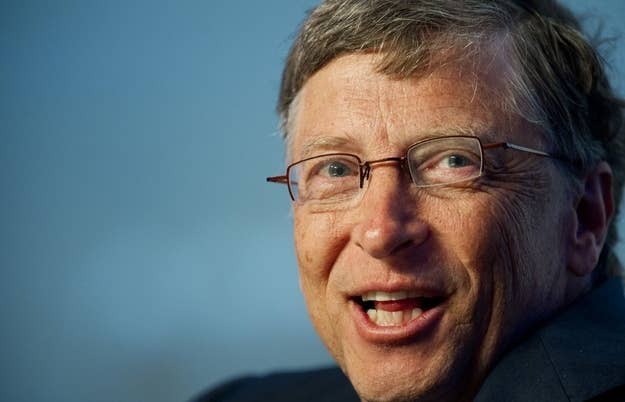 The Bill and Melinda Gates Foundation, under fire from the left for a grant to the American Legislative Exchange Council, said it won't pull its promised funding from the conservative group.
The Gates Foundation last fall awarded ALEC a grant of $376,635 "to educate and engage its membership on more efficient state budget approaches to drive greater student outcomes, as well as educate them on beneficial ways to recruit, retain, evaluate and compensate effective teaching based upon merit and achievement."
Gates Foundation press secretary Christopher Williams told BuzzFeed the foundation does not plan to withdraw that grant "for now."
"We have already paid out a significant portion of it," he said.
Williams told Roll Call yesterday that Gates does "not anticipate making another grant to ALEC," and stressed that the foundation is "non-partisan."
But the Progressive Change Campaign Committee, which has been leading the charge against ALEC and praised the foundation's declaration yesterday, demanded today that Gates terminate its grant.
"The Bill & Melinda Gates Foundation cannot claim to be socially responsible while cutting checks to a voter suppression and union busting group like ALEC for the next 17 months," said PCCC spokesman Neil Sroka. "If they reverse their bad decision and cease that funding, they deserve great praise. If they continue cutting checks to ALEC, they deserve and will receive great public outrage. We will be escalating our public mobilization today."
ALEC has been the target of an intense progressive campaign focused in part on its support for "stand your ground" legislation of the sort invoked in defense of George Zimmerman, who shot Florida teen Trayvon Martin. The PCCC has pressed corporate and philanthropic sponsors of the group to cut their ties in a petition drive.
Education reform aimed at weakening teachers unions, despite drawing some hostility from the left and labor, has typically been seen as a safe, moderate cause for corporations and major donors. The ALEC flap may be a step away from those commitments.