Exclusive: How Obama Won Over Ed Koch
Hizzoner was a thorn in Obama's side. But they met secretly late last year, and Koch co-hosted a fundraiser for the president tonight in Manhattan.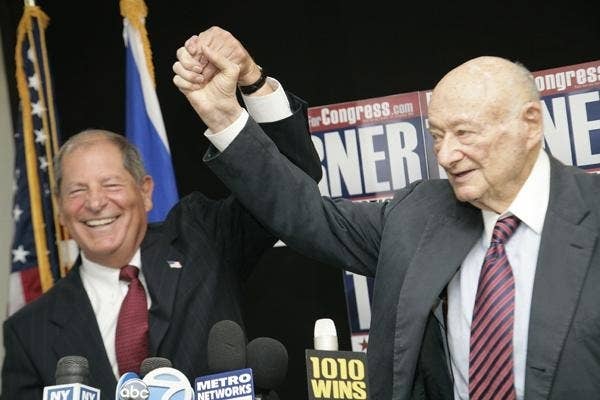 President Barack Obama met secretly with former New York Mayor Ed Koch in late September, turning a vocal critic on Israel into an ally.
Aides to Obama refused to respond to questions about the meeting at the time, and a Koch aide denied it had happened. But Koch's spokesman confirmed to BuzzFeed today that Hizzoner -- an important endorser among an older set of Jewish Democrats in the swing state of Florida, who endorsed George W. Bush in 2004 -- met for half an hour on September 21, amid Obama's whirlwind visit to the United Nations General Assembly.
"They discussed a wide range of issues on Israel," said Koch's spokesman, George Arzt. "It was a candid and frank exchange."
The meeting is remarkable for the amount of Obama's time he devoted to the domestic political matter on an extremely busy day. Koch wrote publicly that he was pleased to have been invited to a large reception at the United Nations, and cited the invitation in his surprise early endorsement of the President.
But he also cited specific matters of policy.
"The President should be praised for intervening with the Egyptian army to save the Israeli diplomatic personnel from physical assault and providing the Israeli military with bunker buster bombs, advanced military technology and providing military intelligence cooperation far exceeding his predecessors," Koch wrote at the time. "I'm now on board the Obama Reelection Express."
Koch shift came as a surprise because he had endorsed Republican Bob Turner in the longshot bid for an open Congressional seat in Queens and Brooklyn last year over concerns that Obama was breaching the American alliance with Israel, and threatened to campaign against Obama in 2012.
The private meeting illustrates how high a priority containing Jewish and pro-Israel concerns is for the White House; it's also a mark that the president's personal touch can be a remarkably valuable political asset.
Koch is co-hosting a Jewish community fundraiser with Obama tonight at the upscale New York restaurant Daniel.