Ed Koch Says Ron Paul Is A "Scary Situation"
The former mayor, who has said he's supporting Obama, says Paul is "very dangerous." He prefers a Romney-Gingrich ticket.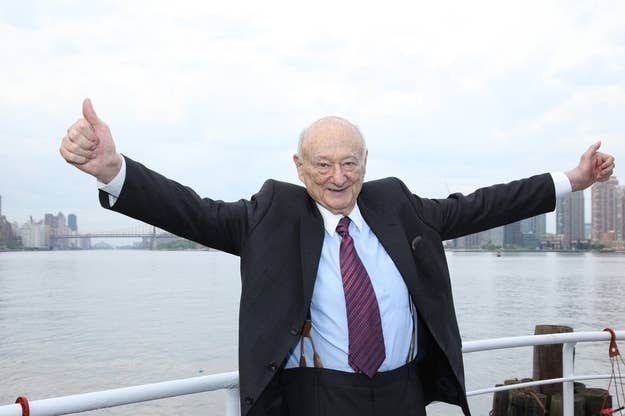 "I believe a ticket of Romney-Gingrich will be the strongest ticket," Koch tells WABC's Aaron Klein.
"Ron Paul is a very scary situation and I thought it was incredibly good that Newt Gingrich denounced him...as a very dangerous guy who he would not vote for," Koch said in the interview. "Ron Paul had issued a newsletter, they say twenty years ago, but what difference does it make, he hasn't repudiated those comments or done anything to separate himself from it, which in affect at the time was for the destruction of Israel. I believe Ron Paul is a very dangerous candidate who has made with his newsletter statements that are anti-black, anti-Jew and engaged in the bashing of gays."