Former New York City Mayor Ed Koch, who moved from criticizing President Barack Obama's Israel policy to campaigning for Obama after a White House charm offensive, suggested Sunday that he supports Obama primarily because he thinks the president will be re-elected.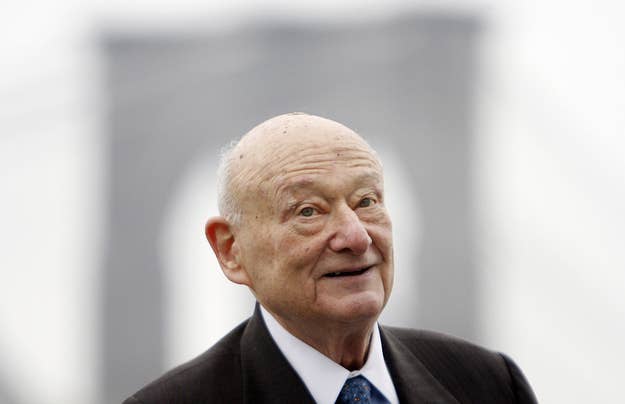 "I haven't said trust Obama," Koch told WABC Radio's Aaron Klein. "I don't believe in trusting politicians."
"I believe that there are a whole host of issues I believe that I can change the president's position," Koch said. "And I believe that he is going to win whether I vote for him or not. I believe that he is going to win. So wouldn't it be better that he wins changing his positions? I think so."
Koch, a Democrat who campaigned in Florida for George W. Bush in 2004, won a personal audience with the president last fall, and later said he'd been persuaded that Obama would take a hard enough line on Iran.
Koch said Sunday he would prefer a much harder line, however:
"We should say that an attack upon Israel is an attack upon the United States and that we will militarily respond," he said, quoting Senator Daniel Inouye of Hawaii. "That is a very key statement in my judgment."