Democrats Retract Adelson Attack
He threatened to sue after committee alleged he had personal knowledge of prostitution at a Macau casino. Next thing you know they'll be claiming gambling goes on at casinos.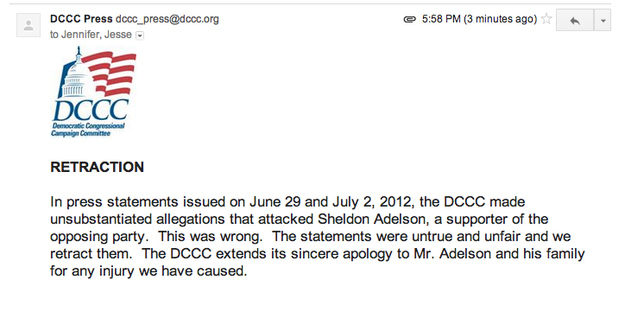 A former Adelson executive made claims about Adelson and prostitution in the course of a lawsuit, Pro Publica reported.